Great Circles announce label compilation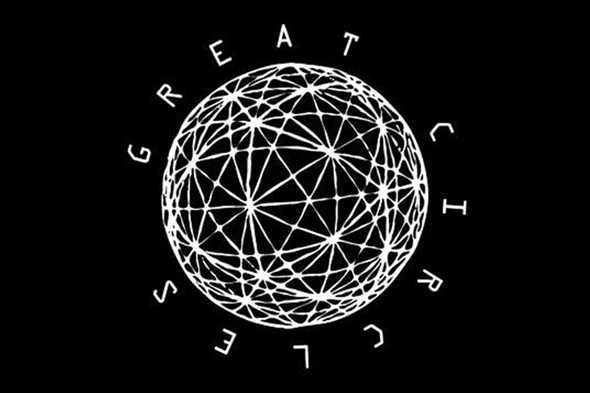 The Philadelphia-based label brings its roster together for the upcoming Mid-Atlantic Death.
It's been eight years since the first release surfaced on Great Circles, but in that time only nine releases have so far made their way into the world. Either way the East Coast label has made its presence felt, moving Brendan Arnott to profile Justin Gibbon's operation and herald a catalogue of releases that feel, "both refreshingly new and all-encompassing, using a visceral techno framework to touch on massive concepts too large to understand." Last year there was but one release on the label from David Coccagna's Chaperone project, the leftfield house EP P O N D, and it came backed with remixes from Westov Temple and Hero/Victim amongst others.
All three of those artists now make their way on to Mid-Atlantic Death, a compilation that stands to confirm Gibbons' label as a formidable force in the edgier corners of scruffy hardware beats and grubby overdriven tones. Among the 12 tracks you can also hear material from previous Great Circles alumni M//R, _moonraker and Tony G, but in addition the collection looks ahead to artists who will soon have joined the ranks of the label. They include Wolf Dem, set to release a single with the GRCR-011 catalogue number, and Prefix Moniker whose album will be GRCR-013. Hopefully this indicates an increase in productivity from a label with plenty of tricks up its sleeve, and you can just how varied those tricks are on a teaser for the double-vinyl release below.
Great Circles will release Mid-Atlantic Death by Various Artists on March 4.
Tracklisting:
1. Hero Victim – Bracewell Probe
2. Dan Trevitt – Visitation Plights
3. Jamie Morris – Killing The Circuits of the Past
4. Chaperone – Abbreviation Between Buildings
5. Tony G – 9142 Rhesus
6. RJ Valeo – Drift Two
7. Wolf Dem – CENOTE
8. _moonraker – Idyllim Slip
9. Westov Temple – Full Freak Wheelies Down The Middle
10. M//R – Sunday Best
11. Radere – Bleeder
12. Prefix Moniker – Stellarator
Great Circles on Juno