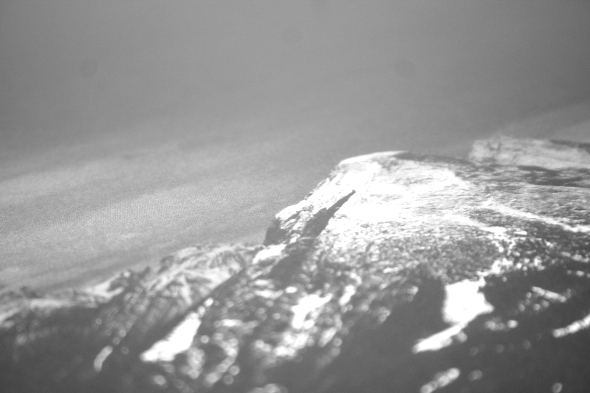 Producers from across the planet, spanning Serbia to Argentina, have stepped up to release on Ilian Tape since its formation in 2007. The immersive, textured techno purveyed through the label by founding brothers Dario and Marco Zenker has made their hometown Munich a focal point of the world scene, with the emergence of latest recruit Skee Mask from the South German city underlining their local-cum-global influence. Following two EPs arriving as part of the imprint's ITX series, Skee Mask now returns with an album christened Shred. This title – a term used by advanced skiers to refer to partaking in the winter sport – reflects the conceptual theme of wintery nature that permeates Skee Mask's work, but it also comes across as an expression of confidence
While his first two outings were stamped with the catalogue number reserved for off-kilter cuts that don't quite align stylistically with the label's primary output, he's now taking charge of its second full-length release. Shred is Skee Mask asserting he's no longer a novice. This assurance is not misplaced. Shred is a remarkably accomplished album that's steeped in subtlety in a way that always captivates and never disengages. The stretched out synth of near-title-track "Shred 08" demonstrates this as it slowly expands and contracts like an emergency siren slowed down by a few hundred per cent: it sounds vast and atmospheric, yet has an undertone of something more intense and sinister buried within.
While there are moments of absolute serenity such as the blissful "HAL Conv.", for the most part Skee Mask adds a fortifying edge to each track. By blurring these tonal lines, the album navigates 12 cuts of ambient techno without losing a sense of dynamism. Opener "Everest" places shimmering pads at its fore, while a skipping pattern at its base pans insistently, cutting through the tranquillity and maintaining focus. Similarly, the aqueous soundscapes of "Japan Air" that ebb and flow like aural waves lapping at your ears are invigorated by a dissonant yet effective kick that accentuates the outer layer in a style faintly evocative of the crashing 909s in Ron Trent's "Altered States".
The record's hardest-hitting moment arrives with the breakbeat laden 'Melczop 2' in which thudding, distorted percussion is forefronted. Yet the soothing pads and reverb soaked piano twinkles that glide along the background somehow become dominant in their understatedness. It feels almost like an out-of-body experience floating above a battlefield, or an avalanche: the havoc reigning below demands attention, but doesn't overwhelm the more immediate feeling of surprising weightlessness.
This aerial voyage continues with the warm chords of follow-up "Zenker Haze Trak" providing the LP's most tender moment, before the flickering sequencer that opens "Reshape" announces touchdown. "Panorama" is as broad and detailed as its title suggests, with sounds that glimmer and fade into each other like distant features of a landscape. "South Mathematikz" closes proceedings with skittering percussion and synth textures that swell with a gentle euphoria.
Shred is an immensely detailed album, in which every sparse production flourish acts like the pillars of a grand building, providing structure for a monumental whole.
Patrick Hinton
Tracklisting:
A1. Everest
A2. HAL Conv.
A3. Autotuned
B1. Shred 08
B2. Backcountry
B3. Melczop 2
C1. Zenker Haze Trak
C2. Reshape
C3. Japan Air
D1. Shady Jibbin'
D2. Panorama
D3. South Mathematikz