Intonal Festival Malmö reveals first line up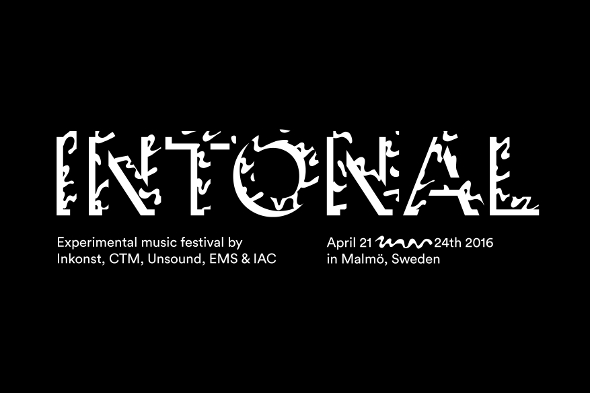 Rrose, Tolouse Low Trax, Stephen O'Malley, Phuong-Dan and SØS Gunver Ryberg just some of the names announced. 
As the world of Swedish electronic music flourishes we can't help but notice the rumblings emanating from the southern Malmö region of the country are getting stronger. With Kontra-Musik and Minilogue long established as the city's most recognised exports, you'll also find crews like Ritual Malmö and cassette label Funeral Fog quietly do their bit keep the city's scene afloat. In addition to these labels, Intonal Festival, a collaborative effort between Unsound, CTM, Stockholm's Elektronmusikstudion and Malmö's international art centre Inkonst, will return for a second edition following the success of last year's weekender.
Last year international artists like Pole, Rashad Becker and James Dean Brown & Helena Hauff's Hypnobeat project played alongside a storied local contingent of Swedes including Klara Lewis, Porn Sword Tobacco, Durian Brothers and more. For the 2016 event, Intonal Festival have revealed they plan to extend the duration of the festival to four days, with a hotly tipped array of bookings beginning on Thursday, April 21, capped off by Stephen O'Malley's closing set on the Sunday night.
The festival have explained Intonal 2016 will take in experimental dance music, electro-acoustic compositions, artist talks and sound installations, revealing a most impressive line up to back up such a statement. Juno Plus readers will be interested to see names like Tolouse Low Trax, TM404, SØS Gunver Ryberg and Rrose plays James Tenney announced in the first line up, as has Golden Pudel champion Phuong-Dan, Jan Schulte (aka Wolf Müller) and Buchla synth pioneer Morton Subotnick with a complimentary show visuals coming from Ireland's Lillevan known for his other works with Fennesz, Deadbeat and Vladislav Delay. Check out the full line up so far below and for more information visit the Intonal website.
Intonal Festival Malmö takes place between April 21 – April 24.
Line up:
Morton Subotnick & Lillevan
Rrose
LCC (Las CasiCasiotone)
TM404 Album Premiere
Tolouse Low Trax
Thomas Ankersmit: Otolith
rRose plays James Tenney
SØS Gunver Ryberg
Stephen O'Malley
Apeiron Crew
Phuong-Dan
Jan Schulte
Acousmatic for the People
Gram[m]ofon: Artist talks with Mats Almegård