Batu – Bleeper Feed / April These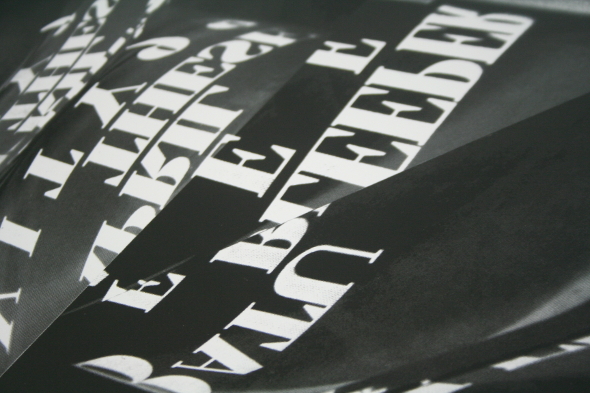 Batu makes a prodigal return to Livity Sound, reprising yet reappraising the understated adaptation of his style he applied to Spooked / Clarity for the verbally-inverted sublabel two years ago. Like Livity Sound founders Asusu, Kowton and Peverelist, Batu's always had close ties to dubstep, specifically Bristol's own incarnations and mutations. In 2013, Pinch put out Batu's debut release on his label Cold, patching ruthless broken beats and dark, creaking bass onto dubbed-out, rolling foundations; "Ghosted" was even selected for Tempa Allstars 7, a continuation of dubstep's foundational EP series that included early productions by Digital Mystikz and Loefah, among others.
Things have changed for Batu though. Founding his own record label, Timedance, early in 2015, the producer put out two new productions which revealed he'd tapped into a new expanse of creative space. Unafraid to venture into abstraction, "Cardinal" hurtled psychedelically, beatless but for hi hats that stuttered into a frictional mess of rotor-blade sub-bass and pale, churning synths, an awesome, frenzied descent. On the other side, "Domino Theory" exhibited similarly astral levels of intensity, with gigantic, bewildering synth melodies that buzzed and crackled with light and heat. Further releases last year for a pair of excellent and exploratory labels, Bristol's Hotline Recordings and Beneath's No Symbols sub-label Mistry, took unorthodoxy as their starting point, fucking with the desk in a way that would go down well with Lee Gamble and his PAN associates.
These new tracks step back from the chaotic rift that his Timedance record opened up – this time the beats are concrete and complete. Both songs adhere to Livity Sound's values of depth, weight and space, and "April These" is a pitch-perfect new entry to the exalted Livity Sound canon in its primal rhythms, nervous energy and brain-hooking mantras of detuned notes. As with the label's finest releases, there's a transcendence here, something elemental within the mass of wriggling, shuffling rhythms; you feel like you're in the guts of the machines.
"Bleeper Feed" goes against the grain, in terms of both Batu's own prior recordings and the Bristol label's. The most decisive step in the opposite direction from the bolshy, bounding swing that has so characterised Batu's beats in the past, this is an all-the-way-down rhythm. With little introduction, a sticky-solid wad of bass is rolled up in twitchy ghetto-tech bounce and a rock-hard electro pulse and things are sweated up in the vein of Delroy Edwards and Greg Beato. There's a break where a rush of filtered snares slices everything into dusty shards, harking back to Richie Hawtin's Plastikman classic, "Spastik", before your synapses are shot into an eerie otherworld as the trippy effects come out, fluorescent tendrils phasing and coiling around the track like jellyfish stingers.
Though neither of these tracks abandon themselves to anything near the extremity that defined Batu's vision last year, he's obviously in possession of a flow of energy which breathes something vigorous into his music. This is another example of his sound having matured beautifully since his early releases, losing the drive to satisfy, rhythmically, and instead becoming restrained and leave things open ended – interrogating rather than exploding.
Gwyn Thomas de Chroustchoff
Tracklisting:
A. Bleeper Feed
B. April These