Mule Musiq feel okay again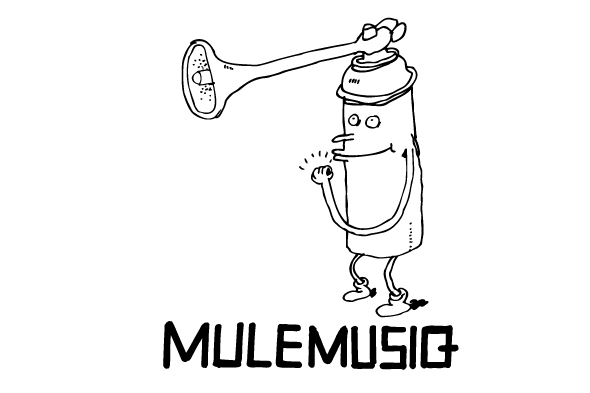 A seventh volume of the Japanese label's flagship compilation is due in March. 
Last year saw Toshiya Kawasaki's long-running Mule Musiq in quite the adventurous mood, pulling together album projects from artists you readily associate with the Japanese label like Fred P and Oskar Offermann as well as some surprises such as Mouse On The Keys and Petre Inspirescu. Whilst the label's outlook has diversified over time, one intermittent constant has been the Mule Musiq compilation series, I'm Starting To Feel Ok, which began in earnest back in 2009 and has grown to reflect their respected standing in the house and techno community.
This March will see the series reach a seventh edition and finds Kawasaki once again calling on a wide range of production talent across the 22-track selection which consists of new and previously released material spanning house and disco-flecked fare. Regular compilation contributors such as Eddie C, Fred P, Prins Thomas and Lord Of The Isles feature whilst Mule also welcome some new faces. Bell Towers, Fort Romeau and Gold Panda are amongst them; the latter under the new DJ Jenifa alias making him the latest male artist to adopt a female pseudonym. As well as the double CD edition, the eight exclusive tracks will be pressed up on two complementary 12″ samplers.
Mule Musiq will release  I'm Starting To Feel OK Vol. 7 on March 18.
Tracklisting:
CD Disc 1:
1. Sauce81 – Make It Move
2. Prins Thomas – Rainbow Disco
3. Strategy – Mother Nature
4. Eddie C – Flying Blue
5. Jacques Renault – Don't Need To Know
6. Lord Of The Isles – Ruff Rollin
7. Rubini – Still Clock
8. Nicolai Toma – Minifloat
9. Musk – Mysore
10. Kuniyuki – Newwave Project #11
11. Konstantin Sibold & Leif Müller – Leguan
CD Disc 2:
1. Bell Towers ft Miss Midday – Midday Theme
2. Frank & Tony – Amedeo
3. Kim Brown – Gated Communities
4. Johannes Klingebiel – Cowbell Piano House
5. DJ Jenifa (aka Gold Panda) – Dresscode
6. Frankey & Sandrino – Hubble
7. Aril Brikha & Sebastian Mullaert – Illuminate
8. Snacks – Order To The Senses
9. Fort Romeau – You're Not Home
10. Oskar Offermann – Survival
11. Fred P – Days In Time
Mule Musiq 198 Vinyl:
A1. Oskar Offermann – Survival
A2. Rubini – Still Clock
B1. Lord Of The Isles – Ruff Rollin
B2. Strategy – Mother Nature
Mule Musiq 199 Vinyl:
A1. DJ Jenifa AKA Gold Panda – Dresscode
A2. Johannes Klingebiel – Cowbell Piano House
B1. Fred P – Days In Time
B2. Kim Brown – Gated Communities
Mule Musiq on Juno