Mannequin announce Maoupa Mazzocchetti album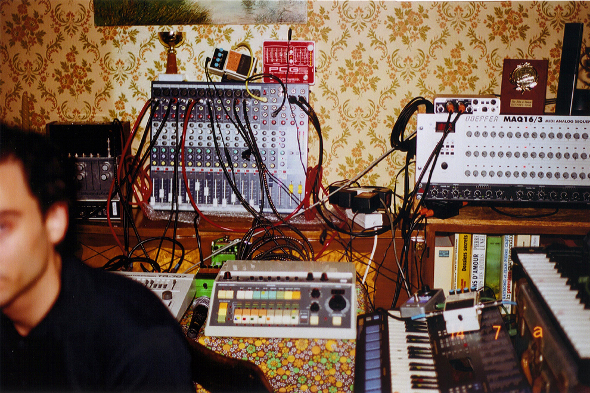 Laugh Tool from the emergent Brussels-based artist will arrive later this month.
If you read Flora Pitrolo's profile on Mannequin Records last year, you will know founder Alessandro Adriani is a restless spirit who likes to keep himself busy. So it will come as no surprise to learn that less than a week into a new year, Mannequin are already outlining their plans for 2016 with the debut album from Maoupa Mazzocchetti leading the charge. The alter-ego of Brussels-based Frenchman Florent Mazzocchetti, he was responsible for our favourite Mannequin release of last year in the Untitled 12″. These three tracks offered a kinetic exercise in unpredictable EBM sonics that demonstrated a development in sound from the Unknown Precept record that first announced him and drew favourable comparisons with Beau Wanzer and Charles Manier within the Juno Plus editorial.
With his involvement in An Ultimate DJ, who scored an underground hit 12″ on the PRR!PRR! label last year, Mazzocchetti has proved quite the exciting talent thus far and will get to demonstrate that over the length of an album with the upcoming Laugh Tool. Due out later this month, the album's 10 tracks are described as "withering comets of strangeness" which continue Mazzocchetti's musical investigations with bedroom recordings using "modified drum machines, tape loops and a load of pedal effects."
Mannequin will release Laugh Tool by Maoupa Mazzocchetti on January 25.
Tracklisting:
A1. Walloon Smokers
A2. Zero Power Fixed
A3. Unsequenced Hours
A4. Laugh Tool
A5. Startisty
B1. Dear Idols
B2. I'll Have The Meat But Not Teeth
B3. Hair Bulbs Jam
B4. Pale Social Dimension
B5. Car Clock
Mannequin on Juno