We Can Elude Control to reissue Final Cut album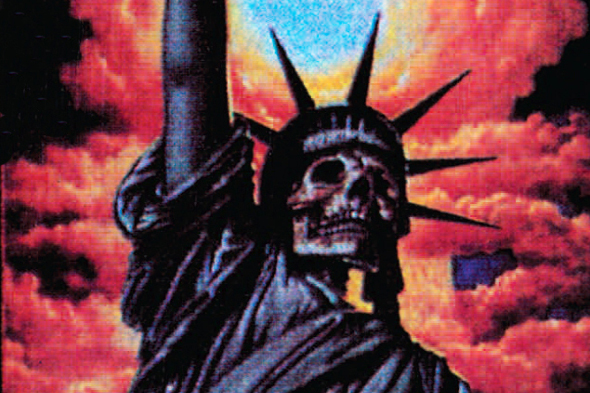 The Bristol label will give Anthony Srock and Jeff Mills' 1989 Into the Cut album a vinyl release.
It's been while since we've done solid reporting on Paul Purgas' We Can Elude Control as the label released no music this year, in fact the last thing they put out was a LP by Bass Clef's Some Truths alias alongside the full introduction of sound artist Roberto Crippa in 2014. With Purgas potentially using 2015 to focus on his work as Emptyset with James Ginzburg, it comes as welcoming news that the London label has lined up its first release for 2016 which has panned out to be something quite special. We Can Elude Control has delved deep into the vaults of Jeff Mills' voluminous discography and has surfaced with a prehistoric industrial project Mills was a part of with Detroit's Anthony Srock called Final Cut.
The project was once made up of Srock and Mills before Mills left for Underground Resistance and the 1989 album Into The Cut pre-dates Mills' own solo releases by some years. As a press release reads, the album "marks a significant moment in the convergence of the classic industrial aesthetic and the emerging sound of Detroit techno in the late '80s." The Final Cut project would go on to take in a rotating cast of other members following Mills' departure, but it's the nascent Millsian period We Elude Control have given the reissue and remaster treatment. And to add further statement, the label believe: "the release serves as a window into this unique moment evoking both the transgressive spirit of European industrial music and the raw militant power channelled into the early releases of Underground Resistance."
We Can Elude Control will release Into The Cut by Final Cut on February 15.
Tracklisting:
1. She Destroys
2. Rotation
3. Temptation
4. I Told You Not to Stop
5. Burn Baby Burn
6. Now That's Funky
7. Harmony
8. Celestial V.S.U
9. Open Your Eyes
10. The Prosecuted
We Can Elude Control on Juno