Umor Rex outline their January batch
SR Hess + RM Zuydervelt, M. Geddes Gengras, Shapes & Melfi line up for the Mexico City-based label's first tapes of 2016.
As they come bounding into their tenth year of existence, leading Mexican experimental label Umor Rex can look back on a thoroughly fruitful 2015. Amongst the many releases that sprang forth this year were LPs from James Place and Phantom Horse, and cassettes from Driftmachine, Rémy Charrier and Roberto Carlos Lange, all shaping out a highly impressive label aesthetic from a healthy mixture of familiar and less familiar names. Clearly not wasting any time idling over the holiday season, the imprint's gaze is firmly fixed on the start of January, when a whole batch of new material will be issued to kick the new year off in style.
SR Hess + RM Zuydervelt is a duo comprised of noted percussionist Steven Hess and storied electronic explorer Machinefabriek. Hess sifted through piles of home-made recordings and sent the material to Zuydervelt to process, resulting in the half-hour, four-track Re:Collecting tape. Complementing this is a split release from Shapes and Melfi. The former is otherwise known as Niklas Dommaschk, who previously appeared on Umor Rex as part of Phantom Horse earlier this year. Less is known about Melfi, but the label deemed their music compatible enough to share some tape space.
M. Geddes Gengras is perhaps one of the more high-profile artists to appear on Umor Rex, having previously delivered the Collected Works Vol. 2: New Process Music LP in 2014. Gengras has plenty of past form through an accomplished solo career as well as plentiful collaborations including the work with Sun Araw and The Congos for RVNG Intl. This new tape release, entitled Two Variations, presents two long-form jams resulting from a modular patch Gengras describes as, "two pairs of marimba mallets attached to a pair of dice." You can read more technical detail about the patch here. In something of a mammoth upfront treat you can stream a whole 35-minute side of the Gengras release below, while the rest of the material can be peeked at in the promotional video the label have put together here.
Umor Rex will release Re:Collecting by SR Hess + RM Zuyderfelt, Two Variations by M. Geddes Gengras and Split by Shapes and Melfi on January 8.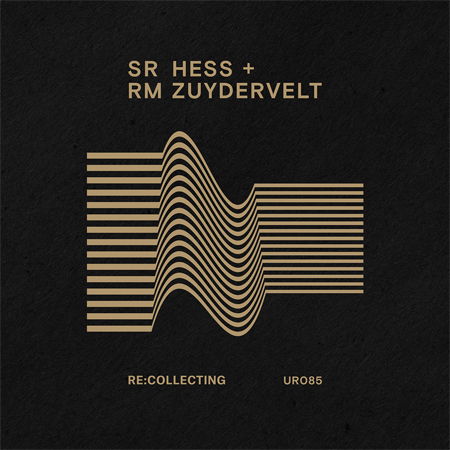 SR Hess + RM Zuyderfelt – Re:Collecting
1. Auroral
2. Re:Collection
3. Evenfall
4. Delusion
M. Geddes Gengras – Two Variations Tracklisting:
1. 03.06.15
2. 04.10.15
Shapes / Melfi – Split Tracklisting:
1. Shapes – Spell
2. Shapes – Way Below
3. Melfi – Peapette
4. Melfi – Vyrva
5. Melfi – Kvetch
6. Melfi – Bride Byne