Bill Converse and Crash Course In Science next for Dark Entries
The tireless San Francisco archivalists announce details of their first 2016 releases.
The highlights have come thick and fast for Josh Cheon's Dark Entries label this year, with another edition of Patrick Cowley's gay porn soundtracks, the Shoc Corridor LP and the delightful Lena Platonos reissue personal favourites for us at Juno Plus. With 2016 nearing into sight, the San Francisco label has laid out their first releases of the new year due in late January, with one a relatively rare sidestep into the contemporary field.
Texas-based Bill Converse may not be that well known but his talents as a selector are evident from the recent podcast he mixed for L.I.E.S., whilst his production skills were shown on the 2013 Meditations/Industry cassette for Obsolete Future under the WWC name. Tracks from this tape now feature on the upcoming LP of the same name from Dark Entries. As the label tells it, "the album places meditation inside tactile sonic processes," with Converse "informed by his surroundings, and influenced by scenes of desolation." A full stream of the track "Sea Bering" has us excited to hear the whole album.
Complementing this album, Dark Entries will also be returning to the Crash Course In Science canon to offer up a 12″ edition of the Phily band's track "Jump Over Barrels". The track was recorded in 1981, soon after the classic Signals From Pier Thirteen 12″ that Dark Entries reissued last year, but has never seen official release outside of compilations from Strut and Vinyl On Demand. It will now appear in newly remastered form on a 12″ featuring three versions from Crash Course In Science along with a rare Charles Manier remix from Tadd Mullinix.
Dark Entries will release Meditations/Industry by Bill Converse and the Jump Over Barrels 12″ by Crash Course In Science on January 19.
Bill Converse – Meditations/Industry Tracklisting:
1. Inward Fathoms
2. Sea Bering
3. Phantom Pain
4. Between Electrons
5. Meditations/Industry
6. In Love/With Light
7. 30.26367, ­97.77082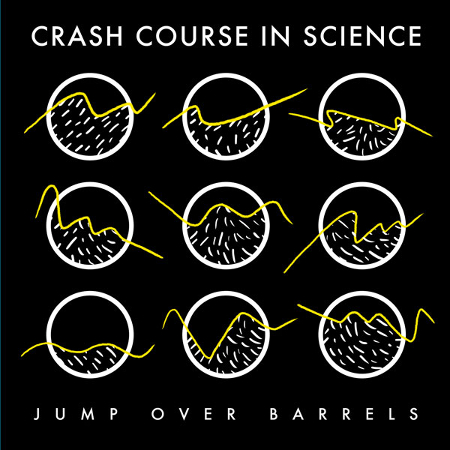 Crash Course In Science – Jump Over Barrels Tracklisting:
1. Jump Over Barrels
2. Jump Over Barrels (1981 Demo)
3. Jump Over Barrels (Charles Manier Remix)
4. Jump Over Barrels (Early Rehearsal Version)
Dark Entries on Juno