CTM commissions Laurel Halo and Mari Matsutoya
The conceptual collaboration will stage a performance called "Still Be Here" with graphic artists Darren Johnston, LaTurbo Avedon and Martin Sulzer also involved.
Only last month was it revealed names like Peder Mannerfelt, Kassem Mosse, Lena Willikens and Aisha Devi had been billed to play next year's CTM Festival in Berlin. New Geographies will be the theme of next year's roving event which has enlisted Morphine founder Rabih Beaini to help curate proceedings, with news of a special collaboration between long time Hyperdub resident and recent Honest Jon's signing Laurel Halo teaming up with 'Japanese pop idol' Hatsune Miku. As it transpires, Hatsune Miku is in fact a humanoid persona voiced by a singing synthesizer application developed by Crypton Future Media, a company that's licensed software to the likes of Konami, Sega, Sony, Namco and Nintendo.
As a press release explains, the collaboration itself "draws us into the multiplying realities of a 21st Century pop star, and traces the dynamics at play between fans, corporations and social desires." The installation, it's told, samples user-generated lyrics referenced from "other contributors and countless online authors and creative commons users, whose works will be further interpreted and given new meaning." Also taking part in the performance is choreographer and visual artist Darren Johnston, virtual artist LaTurbo Avedon and produced by digital artist Martin Sulzer. The instillation will also appear at Donaufestival and the London's Barbican Centre later in 2016. For more information visit CTM's website.
Still Be Here will take place on Friday 5 and Saturday 6 February 2016 at the Haus der Kulturen der Welt in Berlin within CTM 2016 and transmediale 2016 festivals.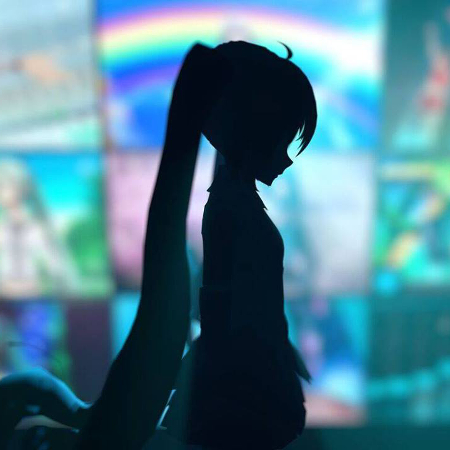 Header photo courtesy of Phillip Aumann.