In Paradisum launch Half Cuts series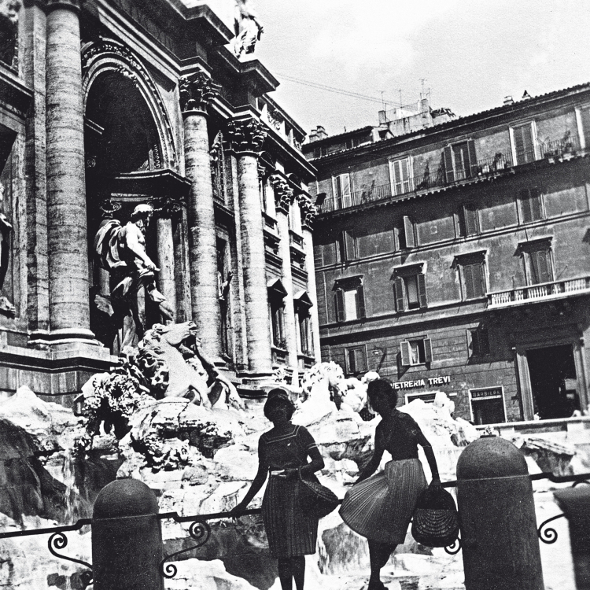 December and Kaumwald shares sides on the first 12″ from a new series by the Paris label.
Given Mondkopf's involvement in Paris operation In Paradisum, it is no surprise they've thought in big terms over recent years with plenty of album projects in the label's discography. This is especially the case in 2015 with long players issued from Low Jack and Luke Calzonetti's Run Dust project, although In Paradisum did kick off with the Wasted House 12″ from Roger West. This month will see the label expand their outlook with the commencement of Half Cuts, a new 12″ series with a very simple concept at the core.
In essence, Half Cuts is said to offer a platform for artists not yet within the "label inner circle" and for others who have already released music elsewhere that In Paradisum can "associate or confront specific songs that we like very much." The debut release sees Where To Now? and Blackest Ever Black artist December shares sides with Kaumwald, the Lyon-based production duo formed of Ernest Bergez and Clément Vercelletto who's most prominent release to date was a 12″ on Opal Tapes. In Paradisum commissioned Hugo Saugier to deliver a video of Kaumwald's "Cormoran" to herald the arrival of Half Cuts 1 which you can view below.
In Paradisum will release Half Cuts 1 by December/Kaumwald in December.
Tracklisting:
A1. December – Behindert
A2. December – XY
B1. Kaumwald – Cormoran
B2. Kaumwald – No Ivlo
In Paradisum on Juno