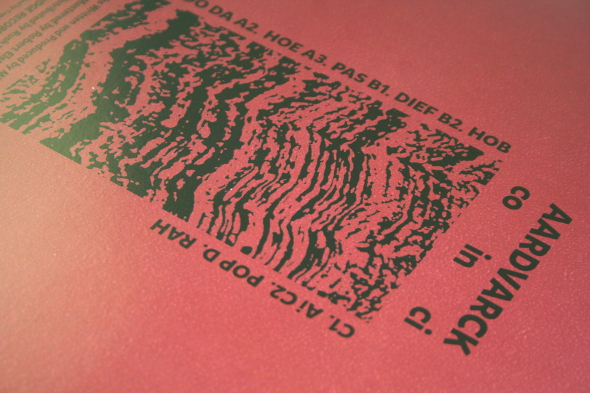 The last we heard of Mike 'Aardvarck' Kivits was earlier this year, when the Bali-based producer had rather cheekily sampled a track from Jochem Peteri's Ross 154 project for his Thankxx Joch release on Voyage Direct. It seems that he is up to his old tricks again for this release on Skudge – more of which later – but his somewhat liberal approach to intellectual property does not detract from a fine, assured collection.
Co In Ci is Kivits' ninth album and showcases the Dutch artist's ability to move seamlessly between dance floor and the headphone audiences – often within the space of one track. It is also affirmation of Aardvarck's talent that none of the club tracks are purely functional or that equally, the downtempo/home listening tracks slide into the token 'I'm a techno producer and needed to show my artistic side' nonsense.
Uniting every track on Co In Ci is an extra dimension that seems absent on the majority of modern techno. It's audible from the get-go with "Ai", where a robust, rolling groove houses the ghostly sound of wind whooshing through a tunnel or "Dief", a dense house workout that is dominated by a rich disco sample. The same production depth applies on the dance-floor shy tracks; "Hoe" starts off with mid-tempo drums and an indistinct narrative from a mumbling vocalist, but as it progresses, it descends into a freestyle, bongo-heavy party. Likewise on "Rah", Kivits delivers a sleek, stripped back low-tempo track whose frosty atmosphere keeps the listener entranced for eight minutes. The only superfluous moments are the short ambient pieces, "Pas" and "Pop".
However to counteract these shortcomings, Kivits delivers two killer punches; "Do Da" is led by dense drums and a tracky rhythm and better still is "Hob". It may seem familiar to the more astute listener; those dreamy synths are from Martyn's "Vancouver". However, the way in which he fuses them with rolling break beats means that, moral qualms aside, it is the centre piece in a stellar collection of next-level techno.
Richard Brophy
Tracklisting:
1. DO DA
2. HOE
3. PAS
4. DIEF
5. HOB
6. Ai
7. POP
8. RAH