Nico Motte feels Life Goes On If You Are Lucky
Antinote will release the debut album from the French artist in January.
Antinote and Nicolas Motte share a close bond, with the latter a founding member of the Check Morris design agency responsible for the visual identity of Quentin Vandewalle's label. Motte's artwork on many Antinote releases has helped establish the Paris-based operation in our affections, and we are sure many other people's too. Fun fact: Check Morris also did the design for Lily Allen's debut album Alright, Still. Last year saw Motte step out as a musician in fine style with the Rhealogia 12″ for Antinote, which contained some five wondrous tracks of music that felt both vintage in tone but also thoroughly modern. It was one of our favourite Antinote releases of 2014 and had us hoping there would be further material from Motte.
We are happy to report that Antinote will start the incoming new year with the release of an expansive sounding debut album from Motte themed around human fragility called Life Goes On If You Are Lucky. Due out in January, the seven-track record further reveals Motte's years of collecting and soaking up "obscure German electronic records, Ambient, Library and Italian soundtracks." Syracuse vocalist Isabelle Maitre lends her charming Gallic tones to "Tacotac", but otherwise this an album of instrumental suites that demonstrates Motte's ease and skill with his machinery,
Antinote will release Life Goes On If You Are Lucky by Nico Motte in January.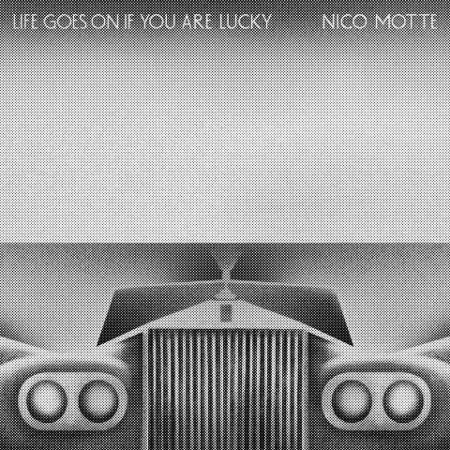 Tracklisting:
1. Tema D'Amore
2. Life Goes On If You Are Lucky
3. I.C.A.
4. Tiger For Breakfast
5. La Figure De Rey
6. Tacotac
7. Beats Benny Keats
Antinote on Juno