Debut Celldöd album due on Suction Records
The Toronto label also has plans to reissue a local EBM classic from Digital Poodle.
Stockholm native Anders Karlsson, considered a veteran of the Swedish industrial scene thanks to his role in the bands Severe Illusion and The Pain Machinery, began experimenting with more explicitly EBM tones under the Celldöd name last year. Adopting a purist, minimal approach to the form, Karlsson issued several low-key cassette releases as Celldöd which caught the ear of Jason Amm's Suction Records with several tracks from these tapes collated on the Pulsdisco 12″ issued back in February. Next month will see the label issue the debut Celldöd album, Mekaniskt Gränsland, which retains the project's gritty, rough finish, "submitting to the beauty and power of imperfection."
Speaking on the album, whose title translates as Mechanical Twilight, Karllson is quoted in the press release as stating the following: "Even though you exist in this mechanical twilight, you must try to move forward. Always. Never stand still. Just living is not enough. Do whatever it takes. If you stop you'll drown." The Manier-style swagger of "Svart Magi" is available to stream below and should give you a hint of what to expect.
Next month will also see Suction commence a programme of 12″ reissues focussed on the work of the amusingly named Digital Poodle, a somewhat cultish act from Toronto's '90s EBM scene. Active from the late '80s, the band issued several cross format albums over a 10-year period as well as a clutch of 12″ releases. Under the name Revision, Suction's reissue series commences with a 12″ edition of "Work Terminal", originally released on their 1991 album Soul Crush. Opal Tapes act O/H have been commissioned to remix the track, and are well placed given their heritage within Toronto's electronic music scene, whilst Suction's Jason Amm also delivers a remix under his Solvent alias.
Suction Records will release Mekaniskt Gränsland by Celldöd and Revision! Vol. 1 – Work Terminal by Digital Poodle on November 13.
Mekaniskt Gränsland Tracklisting:
A1. Svart Magi
A2. Förortsångest
A3. Jag Vet Att Du Vet
A4. Impulskontroll
B1. Under Press
B2. Allting Faller
B3. Stormens Ö ga
B4. Kognitiv Förvrängning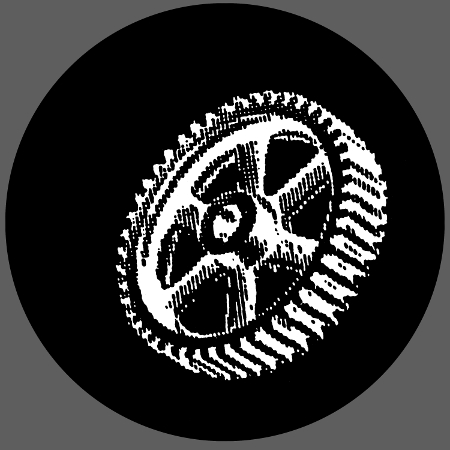 Revision! Vol. 1 – Work Terminal Tracklisting:
A1. Work Terminal
A2. Work Terminal (O/H revision)
B1. Work Terminal (Solvent revision)
B2. Work Terminal (Metro Tekno version)
DIGITAL BONUS: Work Terminal (Celldöd revision)