Separate Mind – Credit to the Edit
Richard Brophy's column returns and features discussion with JD Twitch, Mick Wills, Alessandro Adriani, Macadam Mambo and more regarding the emergence of a new trend of re-edits.
Over the summer and into autumn, many of the most impressive records this writer heard were not original tracks or remixes, but rather edits of other artists' music. This of course is hardly a revelation; edits have been an integral part of electronic music for over three decades. Indeed, the edit is one of the cornerstones of DJ culture; the remix evolved from this humble process, itself a studio ploy by DJs to extend the drum sections of disco tracks to make them more dancefloor friendly.
But why do labels continue to release edits, and why are there so many high-quality edits available at present? Is it part of a general trend towards reissues, or is it still just a way for DJs to have an edge over their peers by making unusual or obscure music dancefloor friendly? What about the unofficial release of edits – is it right that they reach a new audience or were these edits and original tracks created for a specific time and place? To answer these questions, this edition of Separate Mind speaks to some of the people involved in the current wave.
One of the most impressive edits of recent months was JD Twitch's 'Piano Power' edit of Severed Heads track "Greater Reward". Issued as part of the Big Saints Reward EP (88 – 90 Dubs) on his Optimo Trax label, its fusion of snaking Nu Groove bass and celebratory, euphoric pianos conjures up images of dancing till dawn in open fields. It's not the first time that Twitch, aka Keith McIvor (pictured below), has added his signature to the track.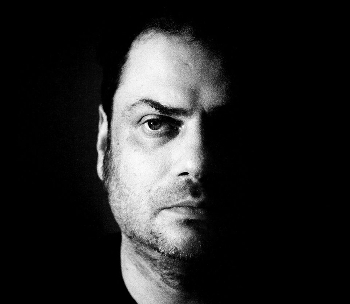 "I edited "Greater Reward" before, back in 2008, but was never entirely happy with it so thought I'd give myself a second chance! It has always been a favourite of mine since the day it came out. The piano on it is just so sublime and has been badly sampled many times over the years. In fact, Tom Ellard asked if I'd put "often sampled, never equalled" on the label in reference to this fact, which I was delighted to do," McIvor explains.
So does McIvor feel that his version is an edit rather than a remix – and is his version true to the original meaning of the edit? "My version is not a remix, it's definitely an edit. I didn't add or subtract anything from the original but rather just re-arranged it very slightly so it was easier to DJ with. The meaning of an edit has changed over time. If one is being purist about it, an edit would feature no additional production whereas most edits nowadays do and are blurring the line between an edit and a remix. I'm not purist about it – whatever works," he states.
Aside from his own edit, the rest of the release comprises dub mixes from three consecutive 12″ singles Severed Heads released between 1988 and 1990, which were big favourites of McIvor. Recalling how the release came to pass, McIvor explains, "I simply emailed Tom Ellard to ask if I could do the EP. I have to say, it was one of the easiest and most straightforward releases I've ever put out. He's a genuinely good guy and very easy going." The 12" clearly meant a lot to the Optimo man, "all of them were big favourites of mine when they came out and remain so to this day."
So what was the inspiration for putting out the release? "I felt they were timeless and deserved to be heard by a new audience. This period of Severed Heads is quite different from the earlier era which has seen a lot of reissues, but for me it's equally valid, particularly as these tracks serendipitously fitted in with the early house scene when they were initially released." He adds that, "they are one of my favourite acts so releasing one of their records was an immense thrill and honour."
French label Macadam Mambo, which was set up by Sacha Mambo and Guillaume Des Bois, releases original material from artists like Takeshi Kouzuki and Giorgio Luceri, but it was initially conceived as an edits label. "Edits are a good way to have focus on what you are doing, much more than proper production. It's also a good compromise between digging skills and arrangement and provides the possibility to play some old tracks that had good parts undeveloped or remove the shitty parts which made them impossible to play before," Mambo says.
German DJ Mick Wills, who specialises in making and playing edits – check his Juno Plus podcast from last year for further proof – agrees that the past offers ample opportunities for edits. "There are tons of great songs and tracks that were made in the late '70s and '80s which were never really written or produced for the club. I love to do long and smooth transitions, but in most cases there are no extended 12" versions of those songs or tracks available," Wills states, adding many were produced with a real drummer, rendering them unmixable in a smooth way, "unless your name is Tony Humphries!" By doing these edits, Wills is making them suitable for his own needs, "which is fortunately very easy for me now and can be done quickly compared to what DJs had to go through when they did an edit back in the day."
Does the availability of technology or other factors, such as a wider interest in reissues, mean that the type of edits being released nowadays differ from edits of old when DJs would extend the drums on disco tracks? "I came into the edit world with Ron Hardy or Jamal Moss Members only stuff, which were really focused on being efficient on the dancefloor, but what we are doing a bit different, we are more into the digging side, trying to put out the most unexpected stuff," Mambo says of his label. "We release different kind of edits, sometimes it's very simple, sometimes it's more complex, it depends who is doing the edit and how much he wants to add his creativity in the adjustment. The only rules is: does the original track really need to be edited or reworked?" Mambo admits edits that are more or less "a copy and paste of the original" are rife, "especially when it's a very easy record to find, or which are worse than the original. We want to go deeper."
The Mannequin label has also released a number of edits over the past year. These include Ancient Methods takes on '80s industrial band Bourbonese Qualk and edits of Italian act Musumeci from Traxx and An-I.All of these interpretations vary in sound, from Ancient Methods' uncharacteristically understated edit, to Traxx's full-on, levels in the red industrial stomp of Musumeci, and the degraded drums and Chicago swing of An-i's take on the same act. Most recently, the label put out an edit of US band //Tense// by Beau Wanzer. The Wanzer version of "Disconnect Myself" is a heavy, EBM-fueled techno track, and Alessandro Adriani, who runs Mannequin, explains that there was no plan to release a series of edits or to become known as a label synonymous with edits.
"It was a totally natural process of evolving the label and merging two of the worlds which are living together in the same 'soul'." He clarifies that he is referring to the "post-punk/cold wave with the more dancefloor-techno-acid-EBM oriented tunes." He explains: "Beau had this thing ready since 2011. We had it in our hands for ages as the original track from //Tense// was already released on Mannequin that year, but the band split the same year, so we never even thought about putting it out. Lately, it happened that Beau was sleeping in my flat for some time last year and we were thinking, why to not put it out after all these years?"
Adriani (pictured below) says that both Traxx and An-i were simply fans of Musumeci and they provided "great results in both cases". So were these edits a way of making Musumeci's industrial sound more dancefloor friendly? "I want records to be in the hands of who is really playing them, from the heads to the audience, get new inspirations, new ideas, fresh blood playing them," he says. Given that we have experienced a huge resurgence in reissues in recent years, does Alessandro believe that edits are another trend and in time dedicated 'edit' labels will spring up once again? "Edit labels were always there, but mostly for the disco/house/Chicago bombs. We were probably one of the first labels to apply the same concept to the minimal synth/cold wave thing," he says about Mannequin. "I see other labels are doing the same too, it's good that there is a great tune we can play and bring more culture to the dancefloor."
He also says that as a DJ he constantly makes his own edits of tracks to play out. "If you see me playing CDs when I DJ it's because that's my edit version of the track. You know, sometimes you have some short tracks like two minutes long and you would love to have the track going for more and mix it properly," he explains. Keith McIvor is guided by a similar logic and says that he has made hundreds of edits for use in his DJ sets. "It's one of the reasons I use Ableton live alongside turntables when I DJ. so I can play them, Beyond that, the software now allows me to edit live which is incredibly liberating and means a track might never be the same twice and is tailor edited to the particular mood of the dancefloor at that moment."
McIvor happily admits he used to dream of this technological advancement throughout the '90s, adding he's been "talked into putting some of my edits out in the past, but I don't really have any real desire for them to be released anymore." Does the technology, which allows live-editing, or a more general tendency to look back and embrace styles like disco and house, explain the proliferation of edits? McIvor believes it's all about technological advances.
"They have always been there going way back to the '70s and of course there were specialist companies devoted to servicing DJs with them and there have always been bootleg 12″ edits on sale. They are definitely a lot more popular now as the technology has made them infinitely easier to do," he feels. "Splicing tape as they used to do is very hard and laborious, although my personal all-time favourite editors, Latin Rascals, Chep Nunez and Omar Santana made splicing tape an art form in its own right."
"If I do an edit, then I only use parts of the original," Mick Wills explains. "Sometimes I add some effects and delays, most of the time I use EQs and sometimes I lay different parts on top of each other. I never add my own stuff like a synth line or drums or whatever. I can only speak for myself, but I guess other artists mostly do the same." Wills seems certain there are more edits around today thanks to the available technology, adding "through the internet the research for old songs / tracks has become much easier than back in the day and almost everything is available with one click. So these days it's pretty easy to do an edit."
Of course the access to technology would mean little if ideas are lacking. In Wills' world, there is no shortage of smart thinking and he explains that many of his edits may never see the light of day, but help him to stand out as a DJ. "I do edits in the first place to play in my sets. I guess over the years they have become a kind of trademark of mine which is good because by playing those edits I distinguish myself from other DJs," he believes. Wills explains that he makes a lot of his edits while traveling, with only a handful of them ever appearing officially. He says, however, that he has received requests from a number of labels and is "pretty sure that there will be more edits and cuts coming out in the future."
Earlier this year, his edits of the new beat classic "Shall I Do It?' by A Thunder Orchestra appeared on Bio Rhythm and the Vielspaß label has just put out two new Wills edits, The Wall's "Fire" and The Stallion's "Hope". The latter is a brooding, pulsing groove with flickering percussion, tribal chants and a lusty female vocal all competing for the listener's attention over warped, detuned synth line. "Fire" is more of a fun groove with high-camp diva vocals wailing over a hiccuping, stuttering groove. Wills is tight-lipped about the provenance of these edits, but says that he has been playing them in his sets for a while. Having played at a party in Rennes, he was uploading the recording of his set when it caught the attention of Nicolas Prioux, who runs the Vielspaß label.
"He told me that he really likes that edit and would release it right away. A few months later, I posted a track on my page and announced that I will do a cut of it, and again Nicolas was listening to it. He was totally in love with the track, told me that he is looking forward to listen to the cut of mine and that this actually would be a perfect A-side for the release on Prego / Vielspaß," Wills explains. The modern day appetite for edits has also led to what could be viewed as predatory behaviour. A label with the catalogue number RDY has been unofficially issuing edits that Muzic Box resident did to play at the club. The series has been active since 2009 and recently reached number 22, which features a brilliant Hardy reconstruction of REM's "Computer Communication".
Wax Poetics' Andy Thomas wrote in the article Ron Hardy's Radical Music Box Mixes And Edits defined a new sound in dance music: "The out-of-control atmosphere in the Music Box was augmented by the many edits Hardy incorporated into his sets. Taking old disco classics and rarities, the sound scientist would reconstruct them often beyond recognition—a raw yet soulful new music was born". As these recordings were designed for that specific time and place and given that they are unofficial releases, what do modern day edit advocates make of them?
"I have mixed feelings about them. Musically, a lot of them are fantastic while some I feel were so tailored to his sets and the time and space that he was playing them in that it feels a bit weird when other people play them," posits McIvor. "I have released unofficial edits in the past so I'm not going to take a moral high ground here but I wonder if Ron Hardy would have wanted them made available. Who knows," he adds.
Wills (pictured below) also feels ambiguous about the series. While he admits to owning a number of the edits, he said that he eventually stopped buying them. "I had the strong feeling that a lot of the tracks on those releases were just originals by other artists that were played by Ron Hardy in his mixes. I'm fine with it as long as you don't make money or any other kind of profit out of releases like that. If you just do it for the music and as a reminder for upcoming generations. I mean I'm a DJ and collector. So of course I like to play and listen to Ron Hardy edits, but as soon as the whole thing is profit-motivated it leaves a bad taste," he explains.
Sacha Mambo says that most of the edits on Macadam Mambo are unofficial apart from the recent Dunkeltier release (Rising) because the groups that the German DJ did edits of are still active. "It's not really a problem for me as I don't feel we are doing something bad putting out some old crazy obscure stuff that nobody heard about before, apart from a few diggers," Sacha says.
"We never had complaints. The fact is that there is no economy behind it, we put around 500 copies out just to be square on the money, we don't want to make profits, and it's more about sharing some good tracks with love." In any event, there are more official edits to look out for. McIvor says that the 19th Optimo Trax release will feature an unreleased track by Muslimgauze that he (McIvor) received in the mid-'90s.
"He told me he had made it in the mid-'80s and it sounds like he invented UK Hardcore about five years before the fact. That has been edited slightly just to make it a little easier to play in clubs," McIvor explains, adding that, "I'd never release an edit just for the sake of it, but about one in five Optimo Trax releases is a reissue of something from the past and sometimes it might work better on today's dancefloors if it's slightly edited." Macadam Mambo is planning an edit release from Rutes – "five cuts of weirdo synth pop" – followed by releases from Johan Ressle and the Macadam Mambo DJs' second volume of the Ultima Sensazione disco edits series.
Meanwhile, Mannequin will release a remix by Flemmng Dalum of Italo act Effeto Joule, but arguably Adriani's own plans are more interesting. The Italian has completed an edit of Danish film director Soren 'Daily' Fauli – who only released one LP during the '80s – and is due to release an edit of Lata Ramasar's "The Greatest Name That Lives" as part on official reissue on Invisible City next year. The work of an Indian vocalist and backing band, "The Greatest Name That Lives", was originally released on a New York disco label during the late '70s and has gained cult status.
"Lee Douglas (An-i) played me the original on his radio show for BCR where I was playing too and I thought it was a perfect track to edit if I wanted to play it on a dancefloor," Adriani says. "The day after I put it on SoundCloud I immediately had a lot of people contacting me. I had no idea who Lata Ramasar was and I had no idea there was a cult hype around that record. The rest of this story is kind of weird, because in a few weeks it got played in all the classic clubs you can imagine as the pre-master files are in the hands of I-f, Ron Morelli, Willie Burns and Antal from Rush Hour, and is killing the dancefloor."
As long as we give credit to the edit, that's sure to continue.
Richard Brophy
Header image by Ilaria Pace based on artwork by Knappy kaisernappy for the Prego label
Mick Wills photo courtesy of Verena Blok