ClekClekBoom bring out more Paris Club Music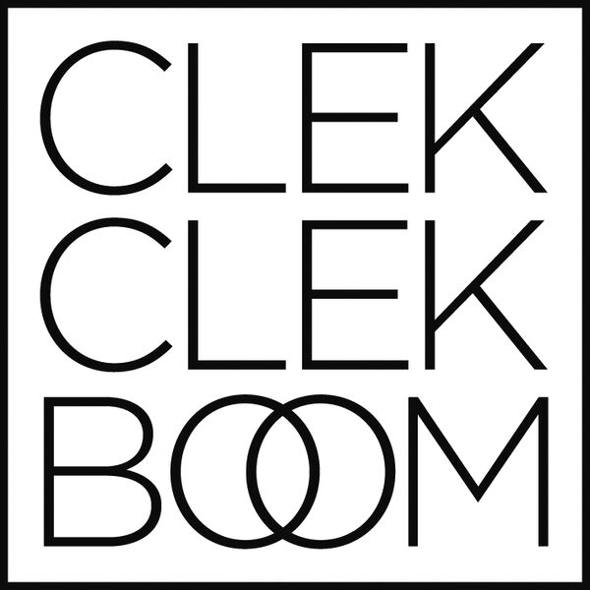 The bass-bin busting French operation has a third volume of its compilation series ready to roll.
Since 2011, ClekClekBoom has undoubtedly represented the adventurous, bass-focused end of a contemporary Parisian club scene which is in ever ruder health. The shining stars of the label, French Fries, NSDOS and more besides have carved out a distinctive identity that takes in tropical and dubstep influences alongside its more familiar techno strands, while the label remit has progressively broadened to take on acts such as Chaos In The CBD and Caslau on the white label subsidiary. The latter's recent Error 12″ is worth investigating if you like Future Times. Over the past few years the label has seen fit to document the progression of the label with an annual compilation, taking the temperature of their inner circle and current contributors under the banner of Paris Club Music.
Now the third installment of the series is ready to be released on vinyl and digital, featuring new productions from many of the familiar characters. French Fries and Bambounou have turned in a joint effort, whilst Aleqs Notal, Coni, Jean Nipon, NSDOS, Aethority and Manaré all serve up fresh tracks. By the label's own admission, the overall sound on the compilation is a sign of the ever-deepening leanings of the collective, stating, "the full crew worked hard to deliver this time a more contemplative yet still percussive set of tracks exploring the dance music of tomorrow." You can check out a video trailer for the compilation here, while the release itself is available for pre-order over at Rush Hour.
ClekClekBoom will release Paris Club Music Volume 3 by Various Artists on September 14.
Tracklisting:
A1. French Fries & Bambounou – Mizu Ni Idou Suru
A2. Aleqs Notal – Ceos Vision
B1. Coni – Ceremony
B2. Jean Nipon – Onibaba
C1. NSDOS – Créteil Soleil
C2. Aethority – Vertigo
D1. Manaré – Inorganic
ClekClekBoom on Juno