Russell Haswell set for return to Diagonal
The 'label mascot' will release a new album As Sure As Night Follows Day next month.
Following the news Russell Haswell is set to return to Editions Mego with a one-track 12″ next month, the UK noise aficionado will also unleash a new album on another label he's recently become closely associated with in Diagonal. Having first appeared on Powell's excellent Club Music 12″ last year, Haswell has gone on to release two solo 12″s through Diagonal as well as an album, 37 Minute Workout, which was perhaps his most rhythmically-focussed set of productions to date. The fondness for Haswell from founders Oscar Powell and Jaime Williams is evident, he's described as the 'label mascot' after all, and their burgeoning relationship will see the arrival of a new album.
As FACT report, As Sure As Night Follows Day will arrive next month as a rather weighty 19-track double pack and looks to continue the stylistic path laid down by Haswell on his aforementioned 2014 album. Described as a "sort of fractured regression to his formative influences" such as "Mills & Hood-era Hardwax, J-Noise , Midlands Metal and Suffolk Cyder", the album was apparently laid down in a quick burst of creativity by Haswell last year. The label's go-to designer Guy Featherstone has been commissioned to conjure up a soft-touch laminate finish sleeve for the LP which will arrive with a special edition cricket lighter featuring the artwork. Attendees at the recent Berlin Atonal will probably be familiar with this bit of Diagonal merch.
Diagonal will release As Sure As Night Follows Day by Russell Haswell on September 19.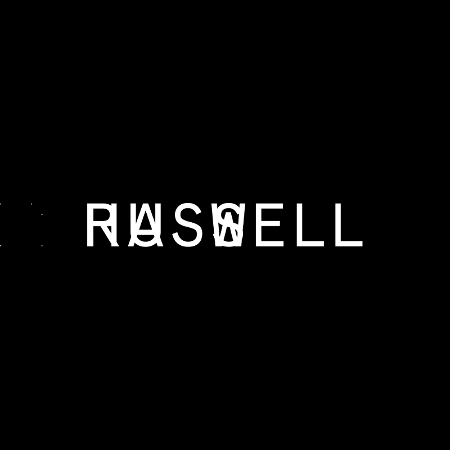 Tracklisting:
A1. Oblique Axis
A2. LETS GO
A3. Wholly Unaware
A4. Champagne Walk
A5. RAVE SPLURGE NOISE FM
A6. Improvisation #1
B1. In The Air Today
B2. GAS ATTACK
B3. INTERLUDE
B4. DRIVE (minimal)
C1. Heavy Handed Sunset
C2. Underwater Electronic Struggle
C3. Confirmation Of Our Worst Fears
C4. HARDWAX FLASHBACK
D1. Broken Mantra
D2. Extended Industry Knowledge (for OSCAR)
D3. Noise Rave
Diagonal on Juno