The Bristol pairing will release two excerpts of a live performance that took place in Berlin earlier this year. 
If you thought the suffocating signal processing Emptyset are renowned for couldn't get any more in-depth, albeit academic, think again. Paul Purgas and James Ginzburg's Emptyset project's first official release since their 2013 Raster-Noton LP, Recur, will find its way to the duo's home label Subtext in September. It bears fruits of a commission that took place at Berlin's CTM festival last February made in conjunction with Deutschlandradio, and as a press release reads: "The project worked with long distance high frequency radio transmission in order to bounce audio composed of sine wave structures across the atmosphere, in a process that ornamented and shaped the signal in accordance with physical fluctuations in the ionosphere, atmospheric noise and solar radiation patterns."
Entitled Signals, the project was developed in 2014 with the aim of producing "multiple atmospheric bounces imprinted into the audio," which are said to introduce complex transformations of sound. During the live performance, audio, routed from Berlin to Nauen (40km west of the German capital), is told to have been transmitted across a "real-time 2000km circuit" from the oldest operational transmission station in the world to be received by the 1950s French radio base Émetteur d'Issoudun. From there signal was retransmitted and received at the performance space in Berlin.
Emptyset have conducted sonic experiments similar to this before with their Material record which involved manipulated frequencies sourced from a nuclear power station, a bunker and a mine. It's a timely release as Emptyset via Subtext have just reissued their debut 2009 self titled album, originally release on October's Caravan. Listen to "Signal 1" below.
Subtext will release Signal by Emptyset on September 11.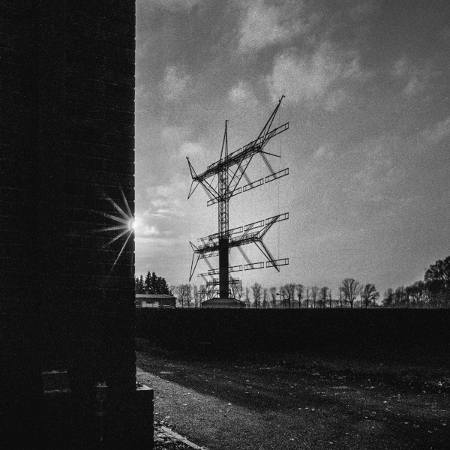 Tracklisting:
1. Side 1
2. Side 2
Subtext on Juno