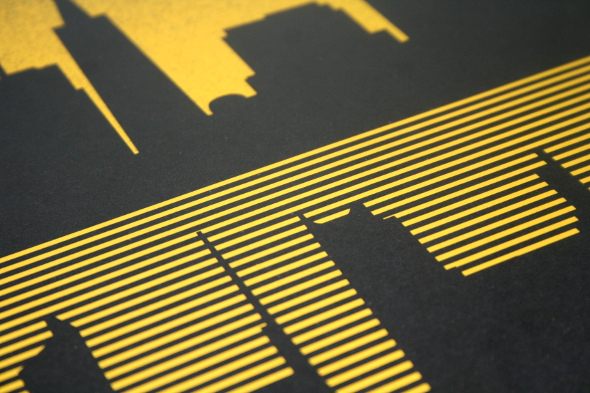 Back in 2010, San Francisco's self-styled "queer DJ/artist collective" Honey Soundsystem launched a record label called HNY Trax. Their first release, Honey Soundsystem Presents: Brotherhood, was a quirky, limited edition CD-R box set, containing a seemingly random selection of scaled-down artworks and music from "like-minded dance music producers around the world". Tucked away in the midst of that 13-track selection was a synthesizer-heavy cut entitled "Serengeti Drive", credited to Robot Hustle, a now long forgotten alias of synthesizer obsessed Honey Soundsystem resident Robert Yang. Since then, HNY Trax's output from the likes of Stereogamous and Alexis Blair Penney has arguably been dwarfed by the successful rise of the Honey Soundsystem nights and the label went into hiatus in 2013.
Yang has remained a resident at Honey Soundsystem throughout this rise, but practically disappeared from view as a producer before resurfacing in 2012 as Bézier with a self-release cassette of all-analogue synthesizer and drum machine experiments. His big breakthrough came a year later, when he released the superb Ensconced on Dark Entries, the label run by fellow HSS resident Josh Cheon. Full of chugging synth-scapes, raging EBM thumpers, spacey Italo work-outs and John Carpenter influenced jams, it portrayed Yang as a man with an impressive collection of vintage analogue drum machines and keyboards, plus the know-how to make them tick.
He followed it up earlier this summer with the similarly inclined Telemores mini-album for Dark Entries, whose heavyweight, all-analogue fusion of Italo, electro, and Radiophonic workshop influences neatly steered clear of both hollow revivalism and empty pastiche. While his career is still in its infancy, Yang is clearly a man on the up. It's perhaps fitting, then, that his latest release arrives as part of Honey Soundsystem's newly relaunched label.
It's fitting, too, that the EP contains "Serengeti Drive", the track with which he launched his career all those years ago. In hindsight, it sounds like a blueprint for his now-familiar sound: all loose, cheap-sounding drum machine rhythms, chiming melodies, stuttering arpeggio lines and Carpenter-influenced motifs. As it did in 2010, it sounds like the theme song for an obscure, futuristic horror film, recorded on a Commodore Amiga. The breezier "Mysteries of the Deep", its' B-side accompaniment, explores similar territory, even if the swirling electronics, alien hooks and eyes-wide-shut synthesizers are almost Balearic in their sunny, sparkling appeal.
The most potent moment, though, is the curiously titled "皆", in which Yang enhances his credentials as a creator of pulsating, dancefloor-minded fare. It begins in familiar fashion, with Escape From New York style synthesizer refrains, drawn-out chords and chugging, sequenced rhythms. It's not long, though, before Yang strips the action back to a sweaty, intense, vests-off groove, with a fizzing, almost aggressive bassline and scattergun percussion hits adding to the basement-bothering dancefloor mood.
When he does eventually re-introduce the bold melody lines and intergalactic chords, they're surrounded by a veritable supernova of electronic bleeps and counter melodies. It has all the dancefloor oomph of Rotterdam-style revivalist Italo-disco, whilst retaining the emphatic tunefulness and mood-setting abilities of Carpenter's greatest self-penned movie themes. It's undoubtedly Yang's most accessible, on-point and polished production to date. Hopefully, we can expect more of this in the months and years to come.
Matt Anniss
Tracklisting:
A1. 皆
B1. Serengeti Drive
B2. Mysteries of The Deep