Future Times prepare to Vibe again
A third edition of the DC label's Vibe compilation series features Beautiful Swimmers, Raica, Juju & Jordash, Protect-U, Cloudface, Steve Summers, Shanti Celeste and more. 
Future Times look to have the track of the summer sown up in the shape of the recently released "Thirstin'" from Mood Hut's Jack Jutson, and their attentions will now turn to a third edition of the excellent Vibe compilation series. If there was ever a word to sum up the label, vibe would be probably be it, and previous editions of the series rank among our favourite Future Times releases here at Juno Plus. Hints of a third volume of Vibe have been brewing for some time with Future Times co-founder Andrew Field-Pickering alluding to its existence on a NTS broadcast back in February.
The tradition of expanding the format with each edition remains intact with the forthcoming VIbe 3set to be issued as three separate 12″s next month featuring a wealth of talent both familiar and new. The various Future Times projects are well represented with productions from Max D, Protect-U, Dolo (alongside 1432r's Dawit), and Beautiful Swimmers spread across the three records. Returning for Vibe duty are Steve Summers and Juju & Jordash, with further contributions coming from Idle Hands affiliate Shanti Celeste, Further Records co-founder Raica, a collaboration between Patricia and Cloudface as DSR.MR, and the aforementioned Jutson who appears as C'est Life.
Several less familiar names feature too, with the superbly framed Grapes & Isle O' Man ft. The Wino Boys (a new production alias for talented Rathmines pair MB & OD) being the most notable among them. The opening track from another new face, local DC artist OV, can be heard below.
Future Times will release Vibe 3 in September.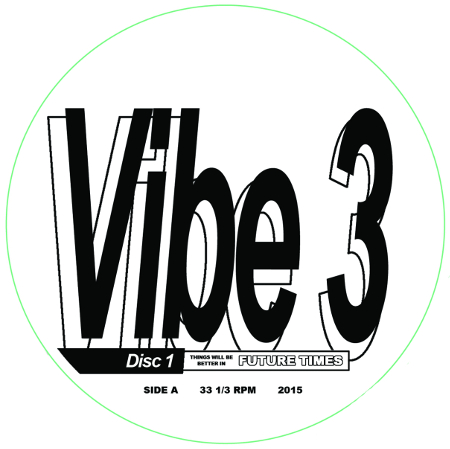 Tracklistings:
Disc 1
A1. OV – Junk Funk
A2. Juju & Jordash – Soggy Bottom
B1. Max D – Octopus
B2. Grapes & Isle O' Man – Up The Dubs (It Can't Rain Forever) feat. The Wino Boys
B3. Raica – Makmba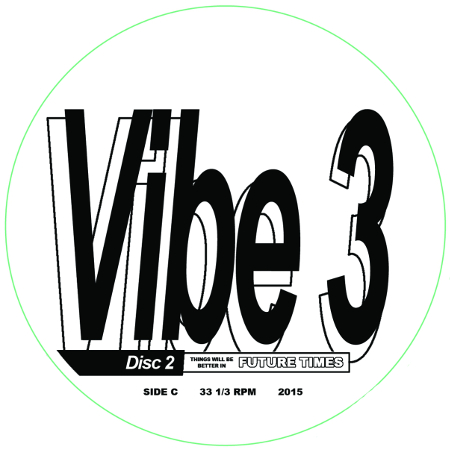 Disc 2 
C1. Beautiful Swimmers – Primo
C2. Edy Alta – First Sign Of Artifice
D1. Protect-U – Krums
D2. Jeremy Hyman – Machine Stops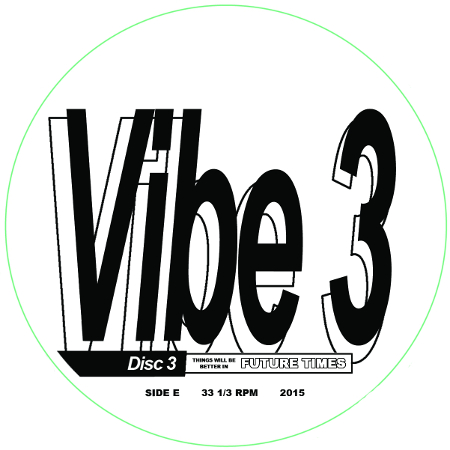 Disc 3
E1. Shanti Celeste – Strung Up
E2. Dawit & Dolo – Knowledge Body
F1. Steve Summers – Shimmer
F2. DSR.MR – Crystal Jungle
F3. C'est Life – New Years Eve 2013
Future Times on Juno