Beatrice Dillon returns to Where To Now?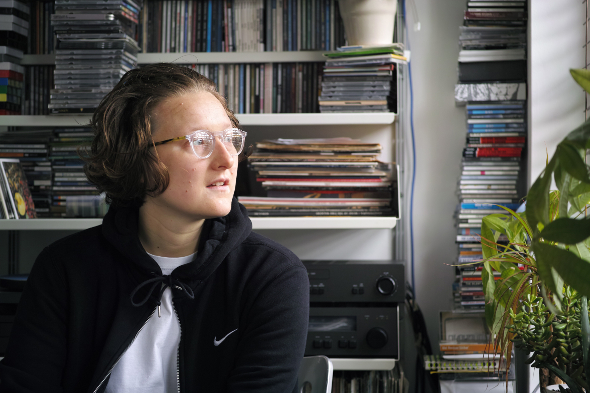 The label's impressive run continues with a three-track 12″ from the London artist due later this month.
Last year saw Beatrice Dillon debut on Where To Now? with Blues Dance, a quite wonderful cassette of compositions that justifiably featured on our favourite tapes of 2014 and was quite integral to the Brighton/London operation making the cut for the labels list. Fans of Where To Now? will probably be aware the label has been promising further material from Dillon in recent months, hints offered here and there as details of releases from N.M.O., Eugene Ward, Lutto Lento and their various cassettes have filtered through. A wonderful performance we witnessed from Dillon during The Trilogy Tapes night at Café Oto back in March had us all the more excited to hear some new material.
Full confirmation of Dillon's return to Where To Now? was revealed today with the label set to release the three track 12″ Face A/B later this month. Representing her debut solo vinyl release, the 12″ finds Dillon "experimenting wildly to add to her already astute palette of timbre and rhythm" with the lead track featuring some wild tenor saxophone from Verity Susman. This track can be streamed in full below with the label offering  Rabih Beaini, Big Fun era Miles Davis, Dresvn and Keith Hudson as compelling reference points.
Where To Now? will release Face A/B by Beatrice Dillon on August 21.
Tracklisting:
1. Face A
2. Face B
3. Sonnier (Walk in the Light)
Where To Now? on Juno