Gerd Janson presents more Musik For Autobahns
Rush Hour will release a second compilation of "ambient race car music" with Joy Orbison, Lauer, and Disco Nihilist among the contributors. 
Back in late 2012, Running Back boss Gerd Janson teamed up with Rush Hour's Christiaan MacDonald to pull together a stellar if slightly improbable cast of contemporaries for a compilation on the Amsterdam label entitled Musik For Autobahns. Described knowingly as "industrial ambient and electrifying new age", the compilation featured contributions from Move D, Quiet Village, Marco Passarani, Roman Flügel and is best remembered at Juno Plus for a delightful early production from William Burnett and Entro Senestre as Daywalker + CF.
Recent weeks have seen Janson leaving some broad online hints a second edition of Musik For Autobahns was in the offing and full details have now emerged. Due out in September, Musik For Autobahns 2 is billed quite amusingly as "ambient race car music" with a press release from Janson describing it as a "fresh and exclusive collection of music that hopefully sounds as great in a car as it will in the comfort zone of your own living-room or during dusk and dawn in your favorite club environment."
The compilation looks to possess an equally impressive tracklisting as the debut 2012 edition, with close Janson associates such as Lauer, Disco Nihilist, and Shan alongside Joy Orbison, Bicep, Leon Vynehall, and Orlando Voorn. The latter's contribution, "Turn Left Here," will only feature on the CD edition of Musik For Autobahns 2, whilst Joy Orbison's South London-referencing "A213" can be heard on this YouTube rip with added Flo Po. A 16 minute preview of the entire compilation can be heard below.
Rush Hour will release Musik For Autobahns 2 in September.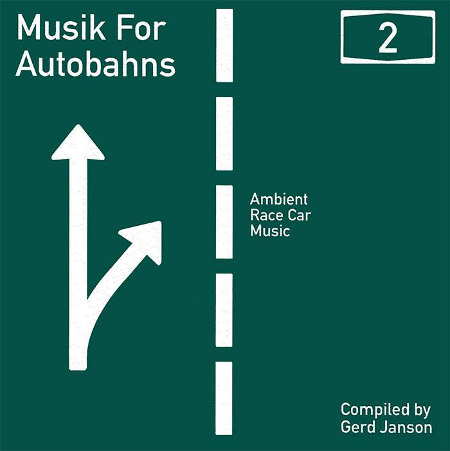 Tracklisting:
1. Leon Vynehall – Midnight on Rainbow Road
2. Joy Orbison – A213
3. Fort Romeau – Seleno
4. Shan – Awakening
5. AKSK – Breaking
6. Conga Radio – 168 North
7. Orson Wells – Orbiting Jupiters
8. Orlando Voorn – Turn Left Here
9. Disco Nihilist – Melancholy
10. Lauer – Autofahrn
11. Bicep – Carmine
Rush Hour on Juno
Header image courtesy of Janine Billy