RVNG exlore Kerry Leimer's Savant past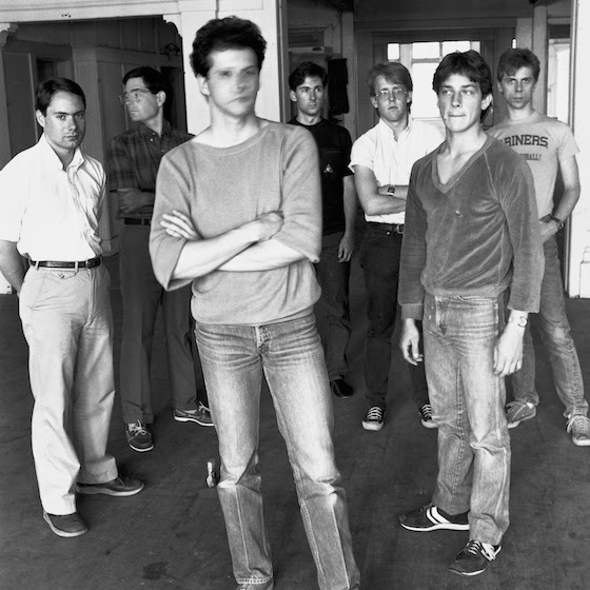 The West Coast artist's involvement in the 1980s group is documented on the forthcoming Artificial Dance retrospective.
Last year's introduction to the work of Seattle artist Kerry Leimer was one of three illuminatiing reissue projects from New York label RVNG Intl, and it resonated most deeply with the core editorial here at Juno Plus. Weighing in at 30 tracks, A Period Of Review offered a rather hefty insight into the formative self-taught electronic explorations of the Seattle-based Leimer and remains a rewarding listen to this day. The focus of RVNG Intl's attentions in 2015 has so far fallen on more contemporary projects from Holly Herndon, Stellar OM Source, Blondes, and Ariel Kalma and Robert Aiki Aubrey Lowe but the Leimer archive is again under the spotlight.
September will see the New York label profile Savant, an "artificial band" Leimer assembled during the early '80s during the same period he was working on the material covered in last year's RVNG retrospective. Looking to musicians from local experimental and post-punk acts, Savant was designed by Leimer to "tap into entropic truths, asserting an uncaged counterpart to the loop-based minimalism he produced in isolation". Taking the name Artificial Dance, the forthcoming 14-track release features material from the two Savant releases issued on Leimer's Palace Of Lights label as well as unreleased music.
The iconic Byrne and Eno LP My Life In The Bush of Ghosts is offered as comparison for this Savant collection with further insight offered by a jerky stop motion video for "Stationary Dance" available to view below which brings to mind the dancing of Seinfeld's Elaine Benes.
RVNG Intl will release Artificial Dance by Savant on September 4.
Tracklisting:
1. Using Words
2. Indifference
3. The Neo-Realist
4. Shadow In Deceit
5. The Shining Hour
6. Knowledge And Action
7. Heart Of Stillness
8. Stationary Dance
9. Sensible Music
10. Deceit In Passion
11. The Radio
12. Facility
13. Falling At Two Speeds
14. Fault Index
RVNG Intl on Juno