Alessandro Cortini returns with Risveglio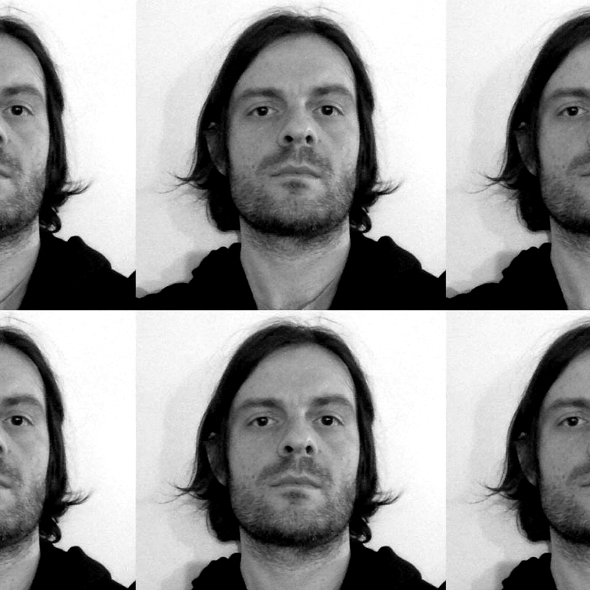 The Italian artist will release another album on Dominick Fernow's Hospital Productions label next month.
Known best for his participation in Nine Inch Nails and as producer for UK synth act Ladytron, last year saw Californian-based Alessandro Cortini triumphantly gain proper recognition as an artist in his own right with a series of compelling solo projects. Chief among them was Sonno, the album issued through Hospital Productions which saw Cortini record the everyday noises of the hotel rooms he frequented using a Roland MC-202 and a delay pedal whilst on tour with Nine Inch Nails. Ranked a worthy 20th place in our top 30 albums of 2014, Sonno was further complemented by two new projects from Cortini in the shape of Skarn and Slumberman for Avian and Panzerkreuz respectively.
Having completed his Forse trilogy of albums for Important Records earlier this year, Cortini is now set for a return to Dominick Fernow's Hospital Productions label with another long player consisting of material recorded whilst on tour. Due for release almost a year to the day from his Hospital debut, the 11 track Risveglio can essentially be seen as a follow up and is the result of adding the Roland TB303 and TR606 to the pared-down recording setup used for Sonno.
A press release for the album suggests a new degree of dynamism is present in Risveglio and offers the following from Cortini on his motivations to expand his hardware capabilities. "The 303 can be such a haunting instrument used in a certain way, and I felt it completely fit the mood of the previous work I have done on the 202, especially when given a specific location in space….it's such a living instrument." You can stream "La Sveglia" from the album for an idea of what to expect.
Hospital Productions will release Risveglio by Alessandro Cortini on July 27.
Tracklisting:
1. Stambecco
2. La Sveglia
3. Rispetto
4. Dormiveglia
5. Lotta
6. La Meta
7. La Via
8. La Guardia
9. Posso
10. Ricadere
11. La Sveglia (Drum Version)