Further names announced for Sustain-Release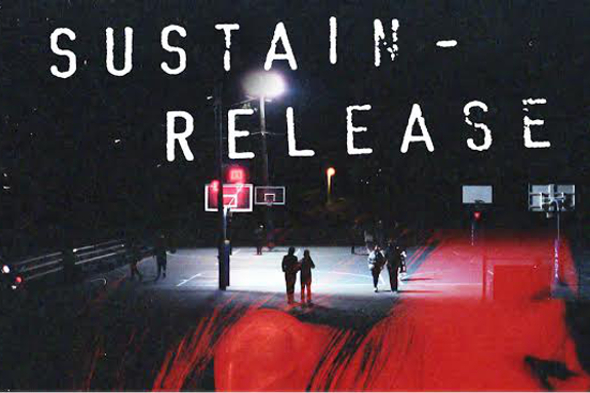 Paula Temple, Jus-Ed, Mike Servito and live shows from Gunnar Haslam, Young Male and Interplanetary Prophets added to the festival line up.
With baited breathe we've been waiting on the second announcement of Aurora Halal and Zara Wladawsky's growing Sustain-Release festival and it may just be the tipping point you need to fully commit to the idea of attending. The first round of artists announced included names familiar to New York like Veronica Vasicka, Anthony Parasole and Galcher Lustwerk, to others like Chicago's The Black Madonna, Future Times pairing Beautiful Swimmers to Germany's Kassem Mosse.
A second announcement was made overnight and sees another impressive line up of American talent added to the bill like Jus Ed and label mate Jenifa Mayanja, to Bunker club DJ Mike Servito. But impressing most was the cast of live acts the festival has called upon beginning with White Material's Young Male on the Friday night, to L.I.E.S. artist Gunnar Haslam, Hieroglyphic Being & Ital's Interplanetary Prophets project and Jealous God debutant 51717.
The Saturday's night programming will be opened by Daniele Cosmo supporting his Swiss operation Lux Rec to full effect, while Matt Werth of RVNG Intl. has been billed to play what's been described as a set of "luscious esoteric and ambient excursions." Paula Temple is said to deliver what Sustain-Release hopes to be a session of "rapturously futuristic noise-based techno mayhem," while naturally Aurora Halal has added her own live show to the bill, and in addition to this she's informed Juno Plus there are still one or two names to come. For information and the chance to purchase the final release of tickets visit the Sustain-Release website and to learn of how it went down last year read Brendan Arnott's review of the inaugural event last year.
Sustain-Release takes place on September 11-13th.
Full line up:
Kassem Mosse (live)
Veronica Vasicka
Anthony Parasole
The Black Madonna
Beautiful Swimmers
Galcher Lustwerk
Via App (live)
Paula Temple
Jus-Ed
Mike Servito
Gunnar Haslam (live)
Young Male live
Interplanetary Prophets (Hieroglyphic Being & Ital) (live)
Jenifa Mayanja
51717 (live)
Aurora Halal (live)
Lux Rec
Volvox
RVNG Intl.
The Long Count Cycle
John Barclay
Blazer Sound System
Down By Low
FlucT
Nihiti Space