Erdbeerschnitzel looks to The Attendants

A third album from the German artist will arrive through the Rote Liebe label in July.
Bonn-based Tim Keiling has been bringing a sense of humour and eccentricity to electronic music under the name Erdbeerschnitzel since around the turn of the decade, gracing the likes of Mirau, 3rd Strike and 4 Lux. Lately Delsin have been the welcome recipient of Erdbeerschnitzel material with a pair of 12″ releases issued through their Delsin House Series, with the most recent The Ample Waters noted for its "immersive positivity" by Matt Anniss in his review. Throughout this period, Keiling has been involved in Rote Liebe, a Cologne-based party and collective founded in 2006 that expanded to fully fledged record label in 2013.
As Resident Advisor report, July will see Keiling deliver his third full length for Rote Liebe in the shape of The Attendants, which also doubles up as the label's first album release. Rote Liebe revealed the nine-track album marks a departure from the more floor-orientated approach of those recent Delsin 12″s in favour of "more subtle grounds, featuring a mixture of contemporary electronic composition and hazy experimental pieces."
Rote Liebe will release The Attendantants by Erdbeerschnitzel on July 13.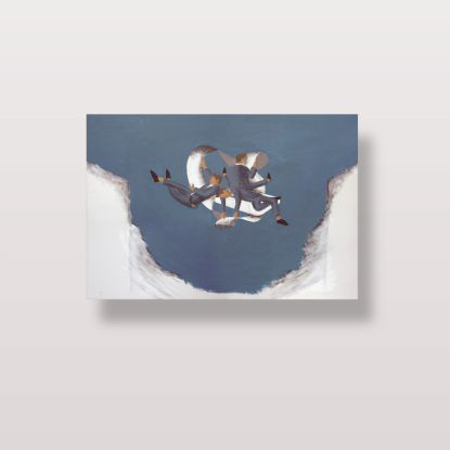 Tracklisting:
A1. Feiler
A2. Hessian Arc
A3. Fendrick
A4. Corbinian
A5. Tennental
B1. Girus
B2. Relief
B3. Druse
B4. Seyden