Rrose does it For Aquantice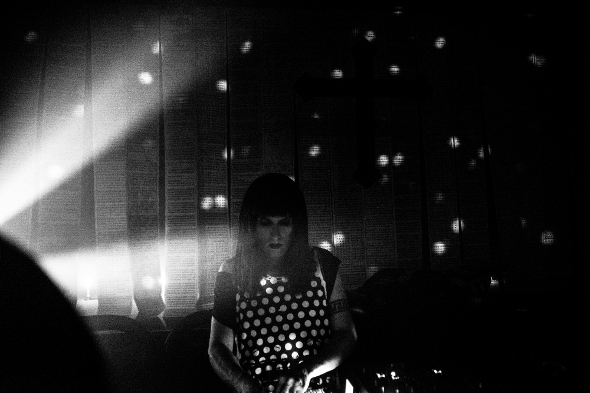 A first release this year on the artist's own Eaux label will arrive late next month. 
This year we have been blessed with a fine long player from Rrose, whose pair of quite distinct reinterpretations of "Having Never Written a Note For Percussion" by noted 1970s minimalist composer James Tenney was given a welcome release through Seattle label Further Records. The near hour-long album was compared to "the pressure a diver's eardrums experience when they venture too deep into the grey ocean" by Richard Brophy in his review, and it was the first release of note from Rrose in some time.
Aside from a remix of Teste classic "The Wipe", you have to wind your neck back to June 2014 for the last Rrose record when she issued Eating The Other through Eaux, her platform of choice post-Sandwell District. Almost a year on from that release, June will see the label issue a new-three track 12″ from Rrose in the form of For Aquantice. Notes attached to the record suggest these productions find Rrose channelling similar levels of "modulated peaks and belly-churning valleys" to previous Eaux transmissions.
Eaux will release For Aquantice by Rrose on June 22.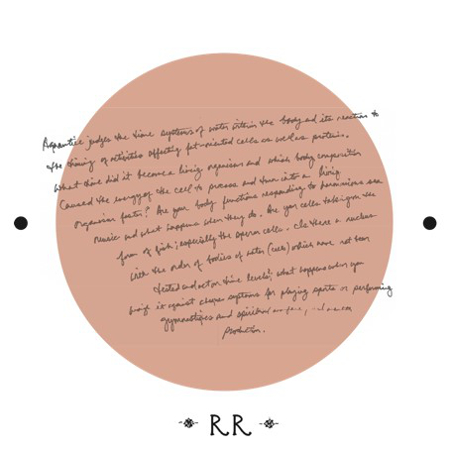 Tracklisting:
A1. Levitate
A2. Vellum
B1. Signs