Stream the new Geena record Pure Ground Research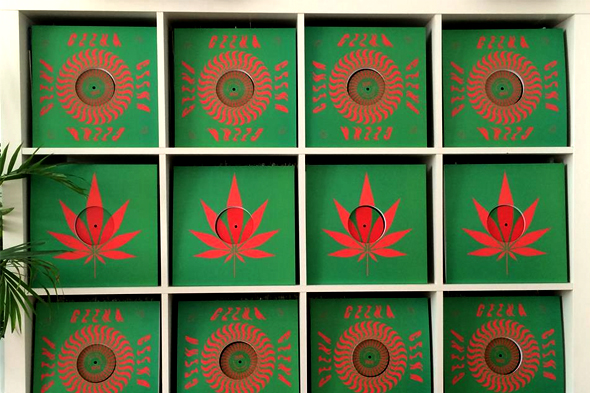 Soak up the Antinote regular's latest batch of psychedelic box jams for the Parisian label.
The growth of the Antinote identity has been shaped by the characters that have regularly contributed to the French operation since they released the first Iueke 12" back in 2012. The lopsided African house shenanigans of Albinos and Syracuse's wistful dream-pop all feed into the curious simmering pot of sound that boss man Quentin Vandewalle is cultivating, and Geena makes for one of the equally label-defining artists that keeps coming back with yet more unmissable heat. Last year's Mental DJ's Land and On The Top Of A Deep Hearted Fern 12"s were both runaway successes with their canny twists on standard outboard house principles.
Away from his work as Geena, Paris-based Nicolas Molina is also cultivating a side project as Accem Myomi which has thus far surfaced on Odd Frequencies, in a further cementing of Molina's presence in the French capital's thriving scene. Now the fourth Geena 12" is ready to land on Antinote and the label triumphantly defines it as, "deepest psychedelic goodness and spaced surprises." Pure Ground Research can be streamed in full below ahead of release later this month and brings a sure-footed club-friendly attitude as much as it drifts into surreal atmospherics, matching up to the Antinote ethos on multiple levels. Design Agency Check Morris has once again stepped up with a wonderfully bold screen-print sleeve design which further compounds the 'buy-on-sight' compulsion that Antinote have been encouraging.
Antinote will release Pure Ground Research by Geena on May 11.
Tracklisting:
A1. Tone Loc
A2. Minus Jam
B1. Box Of Exotica
B2. Green Resident