Robert Aiki Aubrey Lowe and Ariel Kalma have Strange Dreams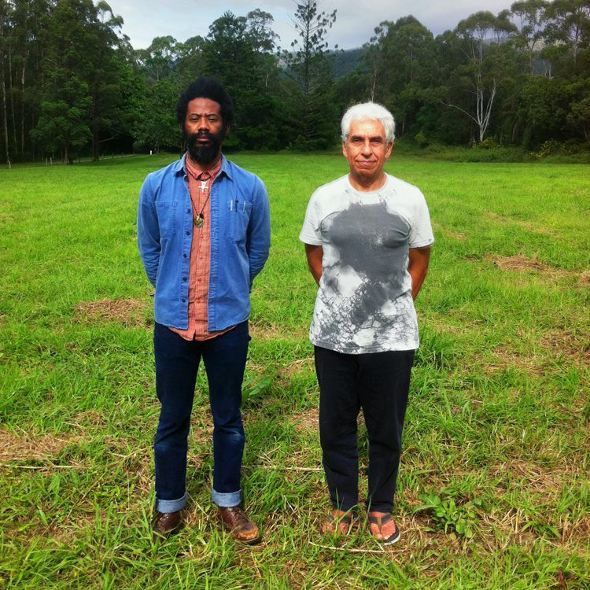 Misha Hollenbach and Johann Rashid visualise a track from the pair's new FRKWYS album from RVNG Intl.
Rvng Intl's FRKWYS series focuses on intergenerational collaboration, with previous entries including the excellent Sun Araw & M. Geddes Gengras Meet The Congos album and Steve Gunn & Mike Cooper's Cantos De Lisboa. The latest instalment turns to Om alumni Robert Aiki Aubrey Lowe and well-travelled ambient explorer Ariel Kalma. After Lowe's Timon Irnok Manta album on Type brought him a greater deal of attention, the pair were brought together and eventually committed to spending time on the remote patch of Eastern Australian coast that Kalma calls home, creating the We Know Each Other Somehow album as a result.
Alongside the newly issued album, Misha Hollenbach and Johann Rashid filmed a "non-linear" documentary based around the collaboration entitled Sunshine Soup. You can watch a trailer for the documentary below, which attaches Lowe and Kalma's "Strange Dreams" track to samples of the tranquil footage Hollenbach and Rashid filmed on gloriously grainy 8mm.