Diagonal host Beau Wanzer at Café OTO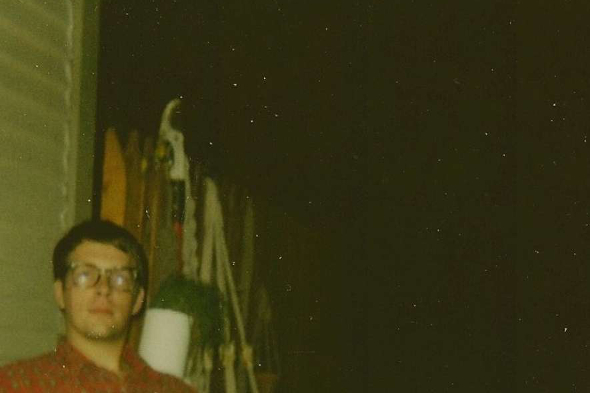 The Nation affiliate will make his live debut in London next month at the Dalston venue for an event that features Not Waving and Trevor Jackson. 
"Why is it so hard to find a venue in London. I don't get it," lamented Berlin label Unknown Precept on Twitter recently, and it's an issue that's been discussed plenty over a cup of Bengal Spice at Juno Plus of late. Whenever acts of an experimental nature book in tours of Europe, London seems markedly notable by its absence; see the lack of a London date on the recent European tour by Further Reductions for example. Whether it's the fault of narrow-minded promoters, gig attendees unwilling to step out of their comfort zone, or the lack of suitable venues is not clear – it's probably a combination of all three.
A round of applause for the Diagonal label then for securing a debut live performance from Chicago artist Beau Wanzer for an evening of adventurous sonics at Dalston venue Café OTO early next month. Wanzer's self-titled album of archival material was one of our favourite long players of 2014 and we can expect more from him this year, including a Civil Duty set for Anthony Parasole's label The Corner. Joining Wanzer on the night is Not Waving, aka Walls man Alessio Natalizia, who has an album scheduled for release on Diagonal later this year. Trevor Jackson, responsible for the recent eye popping Powell video, has been tapped for DJ duties alongside Diagonal's resident techno expert Jaime Williams.
Diagonal presents: Beau Wanzer (live) will take place at Café OTO on Thursday, May 7 with tickets available direct from the venue's website.
Details:
Thursday, May 7
Café OTO,
18–22 Ashwin street
Dalston
London
E8 3DL
Cost: £10 adv
Line up:
Beau Wanzer (Live)
Not Waving (Live)
Trevor Jackson (DJ)
Jaime Williams (DJ)