Broken English Club – Scars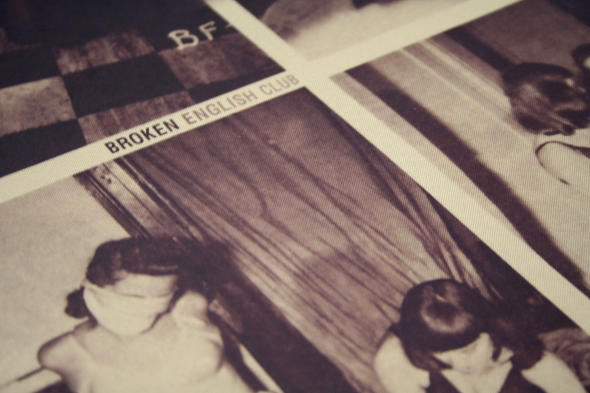 Oliver Ho has followed a curious musical trajectory, from tough tribal techno through the experimental and house sounds of Raudive and now the post-punk and industrial-influenced Broken English Club. Unlike many of the UK techno producers who came up during the '90s however, Ho has always been interested in experimenting and looking beyond the dance floor – witness the Light & Dark series also released during the late 90s to mid-00s at the same time as his dense techno was gaining traction.
This approach has served him well. It has meant that while many of his peers have long since veered off into minimal or big room cul-de-sacs, the London producer is arguably more relevant than ever, as the Broken English Club project demonstrates. Last year's Violence & Divinity split release with Silent Servant gave a glimpse of the morbid but exciting space he occupies. This follow-up release appears to share that Cronenberg-esque interest in mutilation and violence. It begins with the tortured lupine howls and humming bass of "Channel 83", a mid-tempo groove laced with static hums and shards of feedback.
"Local Violence" is set at a similar tempo, but sounds even more macabre thanks to an indistinct, fuzzy vocal talking about flesh and death and which gets the heavy reverb treatment over a raw, pulsing rhythm and tight drums. "Dry Cutting" is even bleaker as a death march drum pounds its way behind microphone feedback and more incoherent but probably ghoulish muttering from the unnamed vocal contributor.
All of these tracks show that Ho is adept at applying industrial and post-punk tropes to his work, but he also caters to his techno audience on "Ritual Killing". Faster than the other tracks, its utilitarian pulse is informed by the same sources, but it is sleek and functional, like a switchblade to the jugular. As its title suggests, Ho's latest record is sure to leave a lasting impression.
Richard Brophy
Tracklisting:
A1. Channel 83
A2. Local Violence
B1. Ritual Killing
B2. Drycutting