Matthias Reiling returns to Giegling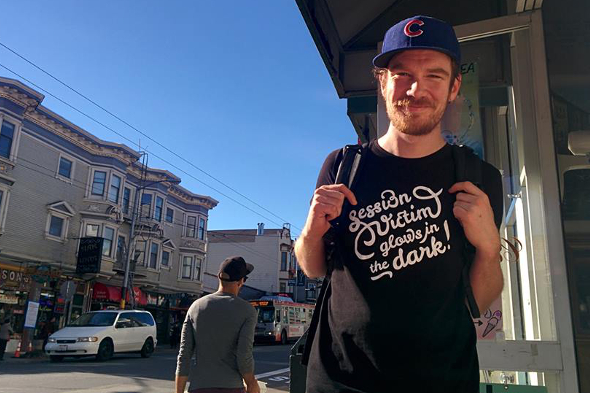 The German producer makes his way back to the label for the first time since 2011.
With the hype surrounding Giegling artists like Vril, Prince Of Denmark and Traumprinz, and Edward, the name Matthias Reiling is one that's somewhat retreated back into the shadows of the label's roster. There's no denying, however, that Reiling has played an influential role in helping establish the label by releasing Giegling's first two full lengths. It was his Doppelgänger album from 2011 (with striking artwork) that received the most attention, which was later subject to two remix EPs that included reworks from Tornado Wallace, and Reiling's partner in Session Victim, Hauke Freer.
Reiling's solo music outside of Giegling is limited to the one release thanks to Freer's Retreat imprint, and now after several years of silence a new Matthias Reiling record has turned up on Giegling called Gefallt Mir Nicht Mehr. The six-track EP sees Reiling rejuvenate the rustic and instrumental hip hop vibe the label initially surfaced with thanks to early records by Deer and Dwig. This latest EP sees Reiling offer four abstract productions of moody, sample based beat making on the A-side, with the B-side providing two slightly jilted yet warm minimal house tracks different from the disco-tipped work he does as Session Victim.
Giegling will release Gefallt Mir Nicht Mehr by Matthias Reiling on April 21.
Tracklisting:
A1. Is Anybody There?
A2. Speechless
A3. On A Pale Horse
A4. Silverhope Rd
B1. Warm Down
B2. Outpace