Barnett + Coloccia are back on Blackest Ever Black
The American duo release their second LP Weld in May.
Steeped in concept and focused on the minutiae of sound design, Alex Barnett and Faith Coloccia make for a snug fit on London label Blackest Ever Black. Their debut LP Retrieval was released in 2013 to great critical acclaim, employing outboard processes to weave haunting, emotional tales as told through tense percussive arrangements and nail-biting synth lines. Barnett had previously been found moonlighting on a split LP release with Fielded for the Nihlist imprint in 2011, as well as delivering a selection of tape recordings to the likes of Pizza Night and Draft both solo and in noise outfit Oakeater. Coloccia meanwhile formed part of Mamiffer with husband and Isis guitarist Aaron Turner, who also lent his production skills to Retrieval.
BEB have now announced that a new album from Barnett + Coloccia will land in late May, appearing on CD and vinyl, with the latter format featuring an additional track entitled "Blight". The recording process has reportedly been a considered one, with the bare bones of each song laid down as a duet at the Psychic Western studio in LA. According to the label press release, processing and overdubs were, "applied on Vashon Island, WA, with one member performing and the other affecting the performance." Turner is once more credited with assistance in recording overdubs, while Randall Dunn of Sunn O))) and Earth fame took care of mixing duties. To get a feel for the immersive sound world this cast of characters have created, you can stream "Dreamsnake" from Weld via the SoundCloud player below.
Blackest Ever Black will release Weld by Barnett + Coloccia in late May.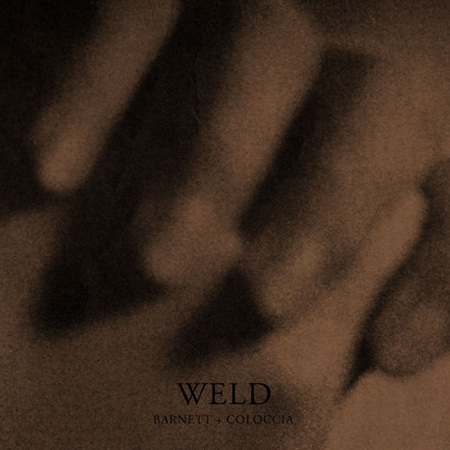 Tracklisting:
A1. Truth Teller
A2. Dreamsnake
A3. Healer
A4. Blight
B1. A.M. Horizon
B2. Rose Eye
B3. Agate Cross
B4. Ash Grove#