Rory McPike: Suburban Dream, Suburban Nightmare
The young Melbourne artist behind the Dan White and Rings Around Saturn projects reveals his gradual rise to Matt Anniss.
Melbourne is, by world standards, a fantastically leafy city. You don'Äôt have to walk far from the central business district, or the bohemian confines of the buzzing Fitzroy neighbourhood and its multitude of independent bars, cafes, stores and clubs, to find a bit of green space. Even so, much of the music emanating from the city has a buzzing, cosmopolitan feel, as if the product of a thriving metropolis 'Äď all hustle and bustle. This is reflected in the surging techno, day-glow disco and thumping deep house from Melbourne that is popping up on the racks of record stores worldwide.¬†There is, though, another side to the city 'Äď a growing sprawl of sleepy suburbs that stretches to the north, est and south east of the city centre. Here, little happens of note, aside from commuters coming and going during rush hour, and the usual underbelly of seediness associated with the 'Äėburbs.
Travel some 40-minutes or so by train from the central Flinders Street station and you'Äôll find Analogue Attic, a small band of daydreaming music-makers, whose inspiration comes their drowsy, occasional soul-sapping surroundings, and the natural beauty of Victoria'Äôs commuter belt. Their explorations into yearning ambience, electronic futurism, IDM and early 'Äė90s style 'Äúintelligent techno'ÄĚ paint a very different musical picture of Melbourne. They'Äôve recently recruited a like-minded suburbanite to their ranks, 23-year-old Rory McPike, a man who seems a little bit worn down by life at the edge of the city. 'ÄúIt's somewhere in between a suburban dream and a suburban nightmare,'ÄĚ he says, slightly wearily. 'ÄúIt's about 40 minutes to get into the city, so it's not too bad I guess. Trains don't run 24 hours, though, and taxis are quite expensive."
McPike is due to make his first appearance on Analogue Attic shortly, with an EP of chiming, starry ambience and glistening electronica under the Rings Around Saturn alias. It's a project he launched with a similarly stargazing cassette for local tape label Hidden Waves. Simply titled Rings Around Saturn, it projected him as a suburban daydreamer, wiling away afternoons and evenings looking towards the heavens whilst holding down immersive synthesizer chords that seem to stretch out beyond the horizon.
McPike is however a man of multiple aliases, having first made an impression on global listeners last year as Dan White, first with a lolloping slice of electronic futurism for the Butter Sessions label and later a full 12'ÄĚ of spellbinding intelligent techno for Jurg Haller'Äôs fast rising Forbidden Planet. Picking the Dan White name¬†'Äď a non-descript, everyday moniker for music that'Äôs anything but¬†'Äď seems to tie in with a theme of suburban anonymity.
'ÄúThe Dan White name kind of came through a lucky dip,'ÄĚ he reflects. 'ÄúI didn't want to use my name. The idea was that it was a very average, everyday name 'Äď you know, there's nothing special about this guy. An average Joe kind of thing."
Prior to hooking up with the Butter Sessions crew, McPike spent years on the fringes of Melbourne'Äôs electronic music scene, working 'Äúshitty day jobs'ÄĚ, while indulging his love of music making at night. 'ÄúI guess it'Äôs always been an escape,'ÄĚ he says. 'ÄúWhile working those shitty jobs, I'Äôd come home and make music to make up for what I saw as hours lost at work." He adds, "I make music for myself first, and if other people like it, it'Äôs a massive bonus.'ÄĚ
McPike took to the world of work after quitting a university degree in design, frustrated at a course he wasn'Äôt enjoying. 'ÄúWhenever I found that I should be doing course work, I had this intense craving to make music,'ÄĚ he admits. 'ÄúMy studies didn't last too long, because all I would do is come home, make music, and fall behind. Eventually I decided to quit the study and focus on the music a bit more."
Now he once again finds himself without a job, losing whole afternoons and evenings in the pursuit of music production. Clearly, he is destined to be a full-time artist; either as one who can pay the bills, or one who simply cannot. That, though, is as much about confusion concerning his future path in life, than any high-minded desire to devote his existence to electronic music.
'ÄúI'Äôm on the dole right now,'ÄĚ he admits. 'ÄúIt'Äôs nothing glamorous at all, but it is fantastic for being productive with music. People give it a bad rap, and it'Äôs nothing to be proud of, but it'Äôs given me the time to make enough music to have releases. I'Äôm pretty much focusing on the music right now, but that'Äôs partly because I'Äôm not quite sure what I want to be studying, or doing. I know that I should go to university and find something that I enjoy doing, but so far I'Äôve not found anything that I want to commit myself to just yet.'ÄĚ
He is, though, running out of time. Australia'Äôs right-wing government, like that of the UK, takes a dim view of those on state benefits, and McPike will soon be cut adrift. 'ÄúI think I'Äôve only got a few more months,'ÄĚ he tells. 'ÄúAfter that, they'Äôre going to cut it off for six months of the year. I could get a job 'Äď there'Äôs nothing stopping me 'Äď but I enjoy the time making music. I wish more musicians had moved out to the suburbs, so I could spend some of that time making tracks with others, but unfortunately there aren'Äôt too many out there.'ÄĚ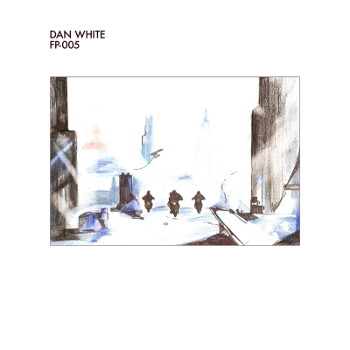 For a man on the up, with a gaggle of releases for various labels lined up over the next six months, he seems a little circumspect; a young man dedicated to his art, but unsure as to how his life will unfold. It's perhaps understandable. Before Butter Sessions and Forbidden Planet took a punt on his music, McPike was considering packing in any dreams of making a living from his obsession. Being ignored or knocked back by labels would dent anyone's confidence.
'ÄúI sent out demos for years and years and years, but never heard anything back,'ÄĚ he says, adding he had got to the point where he'Äôd not so much given up, but started to think it wasn'Äôt going to happen. 'ÄúI changed my whole process, bought new equipment and started making music again¬†'Äď pretty much without a computer. For a while I decided I was never going to release anything, but I'Äôm not going to say no to a record.'ÄĚ
Even now, he seems to find it hard to believe the growing interest from labels, journalists and listeners in his work. "It's a bit unusual all this interest, but I'm just going to go with the flow,'ÄĚ he says, suddenly sounding upbeat again. 'ÄúIt's always been something I wanted to have a crack at. If I don't, I'll never forgive myself. I might as well see where it takes me. Seize the moment! Something like that, at least."
McPike is no fresh-faced newcomer when it comes to music making, having been set on his way when he received a guitar for Christmas, aged 14. By the time he was 16, he'd already decided that his interest lay in electronic music.
'ÄúThere was maybe four or five of us in the same year, who were learning to make music at the same time,'ÄĚ he recalls. 'ÄúWe didn't think to look up tutorials. Instead, we learned off each other; learning to experiment by experimenting. That way we figured out how to sequence songs, and recreate bits we'd heard. It was a good way to learn, and a really fun time."
McPike was set on this path by a chance event, specifically hearing some classic electronica at a friend'Äôs house. 'ÄúI think they were listening to an Aphex Twin album, which they'd got off a parent or cousin or something,'ÄĚ he says. 'ÄúMy interest snowballed from there. From Aphex Twin¬†I moved on to drum and bass and jungle, then all different directions of ambient and experimental electronic music. I think the first albums I listened to in that style were Aphex Twin's Selected Ambient Works One and Two, but I'm not too sure."
He pauses, seemingly searching the memory banks for details of those formative years. 'ÄúThrough Aphex Twin, Rephlex and Warp I discovered Boards of Canada, Autechre, and Squarepusher'ÄĚ. McPike still listens to these classic Warp records regularly, 'ÄúI guess it was important in terms of where music went after that," he notes.
Certainly, you can hear those influences alongside Drexciya, The Other People Place, and the 'Äúintelligent techno'ÄĚ pushed forward by the likes of The Black Dog, Orbital and others in the early 'Äė90s throughout his productions. You could hardly say his music is derivative of these greats, but there are sonic similarities 'Äď think spacey chords, immersive melodies, bubbling analogue rhythms and a far-sighted, free-spirited outlook.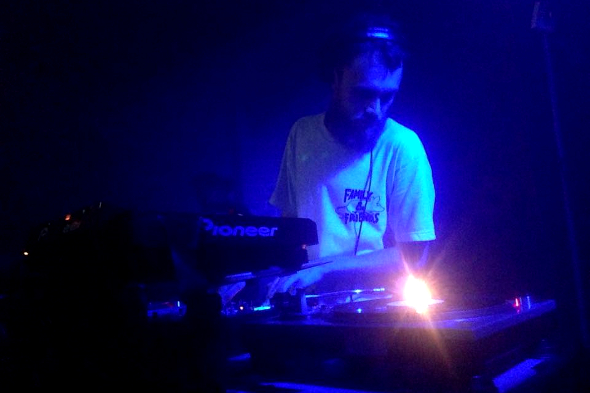 "Most of my favourite music is from the '90s,'ÄĚ he explains. 'ÄúThe set up I have is something that you'd have found in a '90s studio – an MPC, an old mixing desk, synthesisers and outboard effects.'ÄĚ From this equipment McPike has learnt, 'Äúyou have to work to the advantages of what they're good at. The sound that I use comes naturally to them. I don't try to force it so much. I think it comes out of the equipment, and the obvious influences."
While he records into a computer, McPike prefers to work largely with outboard hardware, utilising a combination of MPC jamming, synthesizers run through effects units, and a trusty EMU sampler. Unsurprisingly, he has a bit of a thing for old synthesizers, though he doesn't seem like much of a hoarder.
"When the exchange rate was much better I used to buy and sell a lot of synths,'ÄĚ he says. 'ÄúI've gone through quite a few older ones 'Äď Roland bits, Sequential Circuits stuff. Now I've got a Yamaha DX100, a Roland MC202, which is a great sounding synth, and that's about it.'ÄĚ Sampling has become an integral part of his production process, 'Äúthat way I can take recognisable and classic sounds from synthesizers I'Äôve owned and sampled up, and warp them a bit.'ÄĚ This way of manipulating classic sounds is combined with an admirable working method that usually begins with trying something new. 'ÄúIt might be trying to create something by starting with a sequence that doesn'Äôt repeat itself, setting up a chain of effects I'Äôve never used before, or play around with the modulation matrix in the sampler,'ÄĚ he enthuses – and that'Äôs the key to his alluring, electronic sound.
'ÄúSometimes you can start with a beat and it works, but I find it comes far more naturally if I'm experimenting,'ÄĚ he reveals. 'ÄúMaybe getting into electronic music through experimental artists gave me a different perspective. I'm not saying I don't think about dancefloor structure, but I don't do it as much as some other people.'ÄĚ Whilst many producers are taught to make a DJ friendly track first, McPike states, 'Äúit was years before I even considered creating a piece of music for that purpose."
After making hundreds of tracks in this way, McPike finally found an audience after uploading a couple of quick experiments 'Äď what would eventually be released as 'ÄúDeath Flutes'ÄĚ and 'ÄúAgent Cooper'ÄĚ 'Äď to his largely overlooked SoundCloud account. 'ÄúThey took about an hour each,'ÄĚ he says with laughter. 'ÄúI recorded them, chucked them online and forgotten about them. I was then contacted by Forbidden Planet, and they wanted an EP based around those two tracks. I thought 'Äėoh fuck'Äô, as I'Äôd just recorded them as jams and not saved any files or arrangements. The mastering engineer did a great job, but I can'Äôt listen to them 'Äď I can hear all the problems in the mixes.'ÄĚ
Interestingly, it'Äôs those two tracks 'Äď raw and hypnotic, but deliciously melodious and somehow touched with the same new age breeziness favoured by the Mood Hut and Future Times labels 'Äď that arguably got tongues wagging about the previously unheard of Dan White. The ambient leaning Rings Around Saturn releases 'Äď variously based on archival tracks (in the case of the Hidden Waves cassette), and brand new gear (Erosion on Analogue Attic) 'Äď were arguably made possible by the success of that release.
While there is an obvious separation between the two projects 'Äď the beatless bliss of Rings Around Saturn compared to the more rhythmic, home listening-heads-to-the-dancefloor flex of the Dan White material 'Äď there are definite aesthetic similarities between the two projects. Most notable, to these ears at least, is McPike'Äôs grasp of atmosphere and melody. The young Australian seems to have a knack of striking a chord with listeners, an essential aspect of this kind of retro-futurist electronic music. So, is this just a natural consequence of the music-making project, or do his own emotions prove a conscious inspiration?
'ÄúI have thought about this quite a bit recently,'ÄĚ he deliberates, 'Äúmaybe having music as an outlet is a stress release, or a way of unloading. I'm not saying that I'm unhappy or anything, but there's definitely a relationship between how I'm feeling and what I make.'ÄĚ This is not conscious, however, 'ÄúI don't sit down and say: 'Äėthis is going to be a gloomy track'Äô, or something like that. It just kind of happens. It's like a release for me 'Äď get it out and then I can get on with my day, or whatever else is happening."
He pauses again, perhaps carefully choosing his words. 'ÄúOften it's a subconscious process,'ÄĚ he muses. 'ÄúYou're not thinking about everyday things while you're making music. You're just thinking of what it needs to become a track, and what you need to do to complete it. Then it's done, and you switch everything off. That's when you lose the hours. It's almost like a meditation."
This meditation seems to be working well for McPike, whose 'Äúsuburban nightmare'ÄĚ is slowly turning into a 'Äúsuburban dream'ÄĚ. The interest created by his first few releases has resulted in a swathe of offers from labels around the globe.
"I'Äôve got another split-12″ coming up on this Canadian label called Normals Welcome, which is with a producer called Khotin,'ÄĚ he enthuses. 'ÄúI'Äôll also be doing a Butter Sessions record later in the year as Dan White. I'm pretty happy with the way that's come out. That's probably going to be a three of four track 12".'ÄĚ There is also remix for Sydney label called Colt Trip, and a Dan White 12'ÄĚ for Digital Tsunami'Äôs new vinyl label in the near future.
You can hear the pride in his voice. Despite the setbacks and frustrations of suburban life, not to mention years spent feeling like he was working in the wilderness, things are beginning to look up. "It's all good," he says in his cheery Australian accent. And with that he'Äôs gone, retreating back into the shadows of suburban anonymity.
Interview by Matt Anniss
Header image by Simo Raaba based on artwork by Sophie McPike