Lena Platonos & Moral Reissues planned by Dark Entries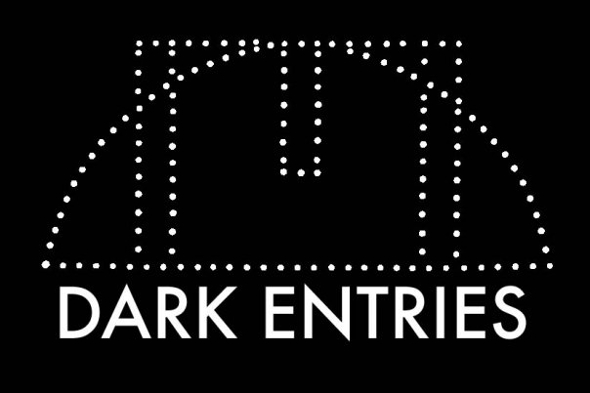 The San Francisco label will celebrate Women's History Month with records from the pioneering Greek musician and the Danish trio.
Arguably one of the most bountiful sources of obscure '70s and '80s experimental music, since 2009 Dark Entries has provided an indispensable service in digging out hidden treasures from the recent past and giving them the plush presentation they deserve. Already in 2015 LPs from Portion Control and Die Form have been amongst the quality electro and industrial wares reanimated after more than three decades by the San Francisco label.
In honour of Women's History Month taking place in March – as it has done every year since 1987 -Dark Entries will fittingly be releasing two female-led LPs that continue the stream of pioneering electronics the label veers towards. The first is Gallop from Lena Platonos, a Greek musician who began her career as professional piano player from a young age. The album Gallop was released in 1985, with Platonos composing, producing and singing every track while exploring her emergent fascination with 808s and synthesisers. Fans of Jon K's immense FACT mix from 2013 will probably be glad to see this news as it featured the wonderful "Αιμάτινες Σκιές Από Απόσταση" from Gallop.
Complementing this, Dark Entries will also delve into the '80s archives of Danish band Moral, with a reissue of their second album And Life Is… Originally released in 1984 on Arp Grammofon, And Life Is… harks back to the glory days of post punk with its plaintive drum machine patter, rhythmic guitar flutter and haunting keyboard tones. It's lead singer Hanne Winterberg's goth-tinged vocal delivery that gels the atmosphere together though, striking a haunting tone somewhere between Siouxsie Sioux and Nico. This reissue is dedicated to Moral synth player Ingolf Brown who passed away in 2012. You can preview both these upcoming Dark Entries reissues below.
Dark Entries will issue both Gallop by Lena Platonos and Moral's And Life Is… in LP format on March 24.
Gallop Tracklisting:
1. Μια Άσκηση Φυσικής Άλυτη
2. Τι Νέα Ψιψίνα
3. Μάρκος
4. Κι Ακούμε Σ'αγαπώ
5. 'Ερωτες Το Καλοκαίρι
6. Εμιγκρέδες Της Ρουμανίας
7. Ηδύποτο Ρουμπίνι
8. Μάγισσες
9. Το 9
10. Αιμάτινες Σκιές Από Απόσταση
11. Γκάλοπ
And Life Is… Tracklisting:
1. Airscape
2. Lady Happiness
3. Still Remaining
4. On Serial Rendau
5. Dance Of The Dolls
6. Trees In November
7. Juice
8. The Wedding
9. Slottet I Luften
10. Frosty Nights
11. The Average Life
12. Whispering Sons