Best reissues and archival releases: January
Scott Wilson and James Manning explore Italian library music, ghetto house, new age minimalism and more in this month's round-up of the best reissues.
Alessandro Alessandroni – Industrial (Dead-Cert)
Even if you haven't heard of Alessandro Alessandroni, you've probably heard at least one of his contributions to musical culture – he was responsible for the guitar riff at the heart of Ennio Morricone's theme for The Good, The Bad and The Ugly, and was the iconic whistler on several more of Morricone's spaghetti western soundtracks. While Alessandroni never achieved the same level of notoriety as Morricone, his intriguing library music has made him a cult figure among crate diggers – most notably Andy Votel and Demdike Stare, who have coaxed some commercially unreleased material out of Alessandroni for this fascinating archival compilation on their Dead-Cert label.
The title Industrial is perhaps a little misleading, despite the fact these recordings were made in 1976, the same year Throbbing Gristle started the Industrial Records label that gave rise to the genre. As such it's unclear exactly what the name references; while there's a loopy, motorik quality to some of the tracks that suggest the sound of industry, as heard on the EMS Synthi VCS3-assisted "Stozzatrice" and carbonated sound of "Highway", it's the acoustic textures that give the record its flavour. Somewhere between the iron filing hum of Morricone's spaghetti western soundtracks and a strange proto-version of Einstürzende Neubauten are tracks like "Compressione" and "Avvicendamento", which sound like a wheelbarrow of instruments bumping down a long flight of stairs. Rarely does library music come with a signature as distinct as this. SW
Listen/buy vinyl
Various Artists – Cybernetic Serendipity Music (The Vinyl Factory)
In 1916 Italian futurist Luigi Russolo wrote his manifesto, The Art Of Noises, which argued our perception of the speed, energy, and sound of urban, industrial landscape requires a new sonic palette, and, in turn, a new approach to musical instrumentation and composition. Fifty years on from Russolo's theories of 'Noise-Sounds' came an academic compilation of experimental, organic and synth-led music released by London's Institution Of Contemporary Arts featuring sonic investigations by composers at the very forefront of the classical avant garde who deliver results to match a futurist's motif.
Originally released in 1968, Cybernetic Serendipity Music was the bi-product of an exhibition of the same name held at the ICA aiming to introduce the forming relationship between music and early computers. Sound/noise/music kindred spirit John Cage and his experimental recording "Cartridge Music" features alongside the random, classical clutter of Greek composer Iannis Xenakis's "Strategie", while founder of the EMS and inventor VCS3 synthesiser, Peter Zinovieff, provides "January Tensions", a tattered body of sound not far away from the contemporary doom-spheres of Peder Mannerfelt.
There are other early adapters of electronic music to uncover too, like Wilhelm Fucks and JK Randall, to the proto-chip tune of TH O'Beirn's "Enneadic Selections". It wasn't until 1980 when EMI Custom Records in Australia released Electronic Music University Of Melbourne, that a compilation came as close to flirting with the pioneering sounds and theories to match Cybernetic Serendipity Music, and 99 years since Russolo's manifesto was first published it's all starting to make sense. JM
Listen/buy vinyl
Jordan De La Sierra – Gymnosphere: Song Of The Rose (Numero Group)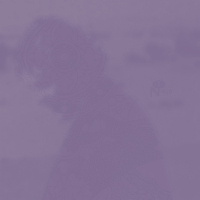 One of last year's most unexpectedly enjoyable listens was Tomorrow Was The Golden Age, an album from contemporary minimalist ensemble Bing & Ruth released on RVNG Intl. In a year of unusually strong ambient albums it stood out for its simplicity, and if David Moore's piano notes were rippling or hanging in the breeze, they created the feeling of being washed over with gentle waves of sound. It's for exactly this reason that Gymnosphere: Song Of The Rose stands out, reissued by Numero Group.
Dating back to 1977, it's the work of Bay Area composer Jordan De La Sierra, and was a commercial flop on its original release. De La Sierra was originally a student of minimalist pioneer Terry Riley, but De La Sierra imbued the techniques he'd learned with what would come to be know as new age music, using just a scale of seven notes across four movements totalling almost two hours. Like Tomorrow Was The Golden Age, the notes seem to circle in ever expanding motions. Where Bing & Ruth's sound, however, is much broader thanks to the inclusion of upright bass, cello, clarinet and tape delay, De La Sierra created the monolithic scale by recording the music at home, then re-recording the results as if the recording was played in San Francisco's Grace Cathedral. This simple solution to creating a sense of scale might seem like a cheat, but there's no getting away from the fact Gymnosphere is far more powerful than its "new age" tag suggests. SW
Listen/buy vinyl
Sumy – Tryin To Survive (Rush Hour)
As the Rush Hour website explains, it was the Kindred Spirits label and its release of Surinam! Boogie & Disco Funk From The Surinamese Dancefloor '76 – '83 compilation that first alerted the Dutch music hub to the sounds of Surinam artist Sumy. Run by KC the Funkaholic, Kindred Spirits is a platform Rush Hour (along with the support of a Theo Parrish 12") helped set up in 2003 and to date it's released music from local artists like Jameszoo and Aardvark as well as reissuing albums by Sun Ra. In 2012 the label put out a Tom Trago edit of "Soul With Milk", Sumy's catchy standout from his 1983 LP Tryin To Survive, and looking back it seems fair to think it was around this time Rush Hour was first tempted by the idea of giving Sumy's only album a full reissue.
Like the 1983 self-released original, Rush Hour's edition of Tryin To Survive hits the shelves with Sumy again donning the cover in full P-funk regalia, and all nine tracks are present and waiting. Surinam's musical heritage is sometimes described as kaseko, a fusion of African, European and American styles taking in drums, percussion and brass instruments in a style said to have evolved out of traditional kawina music. Tryin To Survive demonstrates there was more to the South American country however, embracing uptempo disco and boogie cross-overs to soulful vocals and that intergalactic synth sequences used to open the LP on "Sumy Funk Force". Clearly enamoured by the musical styling's of Surinam, once a Dutch colony, Rush Hour has promised another Surinam! compilation is on its way, due for release later this year. JM
Listen/buy vinyl
Various Artists – Dance Mania: Ghetto Madness (Strut)
Last year Strut Records released Dance Mania Hardcore Traxx: Dance Mania Records 1986-1997, one of the most in-depth surveys of the seminal Chicago label's material to date. It felt like the culmination of a steady wave of interest in the label that's been building over the past few years thanks to its reappraisal as a cultural force by DJs as diverse in approach as Nina Kraviz and Bok Bok. It was a compilation that showed Dance Mania wasn't just about the slamming ghetto house sound it's been associated with – tracks from Vincent Floyd, Victor Romeo and Hercules reminded us that although it made a break from Chicago's house past, it didn't arrive at the filthy, slamming ghetto house sound most associate with Dance Mania overnight.
Strut's follow up compilation Ghetto Madness takes a more focused approach, honing in on the mid-'90s period where the high BPMs and risque lyrics of the ghetto sound really crystallised. For those more instinctively drawn to the label's harder side, this compilation is full of rare gems, but more importantly it's one that shows just how nuanced ghetto house actually was. It's easy to write off the genre as fairly one note, but, for example, hearing the contrast between the sleek, rubbery bass of DJ Deeon's "1112" and almost R&B atmosphere of Parris Mitchell's "Ghetto Booty" really brings home the individual character of each Dance Mania artist. The swell of Dance Mania reissues in recent years may take a little of the shine off this compilation for hardcore fans, but as a document for those yet to dip into ghetto house, this is where to start. SW
Listen/buy vinyl