Dave Smith Instruments reveals Prophet-6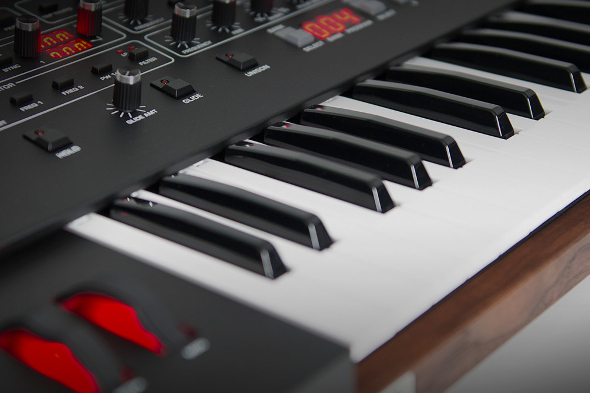 The new synthesizer will be an updated version of the classic Prophet-5 poly synth with modern features.
Back in 1978 the Sequential Circuits company owned by Dave Smith released the Prophet-5. As well as being one of the first polyphonic analog synths to be commercially released, it was one of the first to feature a patch memory for users to save their sounds. The Prophet-5 was a favourite instrument of everyone from Kraftwerk to John Carpenter, though the Sequential Circuits brand ended up being bought by Yamaha when the company went bust in the late '80s.
Last week it was announced by Dave Smith Instruments that Yamaha have, in "an unprecedented gesture of good will" awarded the Sequential Circuits brand back to Dave Smith. The first move DSI has made is to create an updated version of the Prophet-5 called the Prophet-6, revealed during the NAMM show. Though Dave Smith has already updated the Prophet in both '08 and 12 version in recent years, the Prophet-06 looks to be closer to the original Prophet-5, featuring only six-voice polyphony rather than the eight and 12 voices as the other members of the family.
The Prophet-6 features an all-analog signal path and is, in Smith's words, "the culmination of our effort to build the most awesome-sounding, modern analog poly synth possible." As such it's not a simple recreation but an update, which also features MIDI, a new step sequencer and arpeggiator. There's no firm detail on when it will be released, but according to Create Digital Music, it's expected to cost around $2800. Those eager for a taste of the new instrument can see Smith put it through its paces in the video below, and full details can be found at the DSI website.