Kassem Mosse and Beatrice Dillon to play Tate Liverpool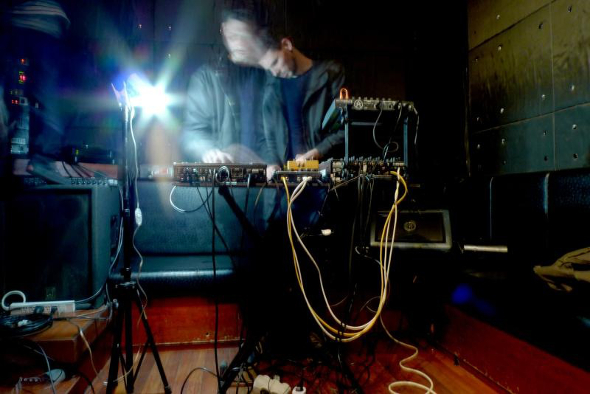 The pair will play a one-off collaboration as part of the gallery's Warhol After Dark exhibition.
The Tate institution is no stranger to electronic music in it's various galleries, regularly presenting special events and collaborations in tune with the more esoteric spectrum of experimental dance music. Notable displays in recent memory include Kraftwerk performing albums like Autobahn, Radio-Activity and The Man Machine live at Tate Modern London, a slew of shows given five stars by The Guardian, to Actress providing the soundtrack to a 2013 exhibition by Japanese artist and writer Yayoi Kusama. For this Warhol After Dark event, youth art initiative The Tate Collective Liverpool have commissioned a cross-section of artists to perform on multiple levels of the gallery outside of it's usual opening hours for performances in conjunction with the Transmitting Andy Warhol exhibition.
Taking place from 5pm onwards on Saturday, February 7, proceedings for the evening are headlined by a commissioned one-off performance between Workshop artist Kassem Mosse and the excellent Beatrice Dillon which promises to "fuse their experimental sounds". Complementing this, Dillon will also perform solo for an hour earlier in the night. UK band Modern Polymath will open the event with a set described by Tate as "new tracks produced by implementing repetitions, sequences and layering of music," that takes on "Warhol's love for duality and contradictions."
For more information and tickets to the event visit the Tate Liverpool website.
Header image courtesy of Will Bankhead.