Low Jack – Imaginary Boogie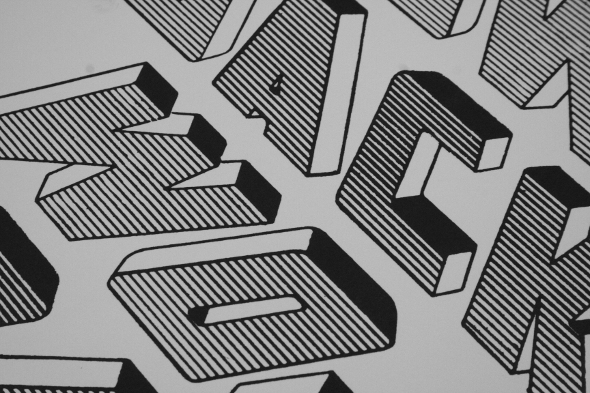 Philippe Hallais could have gone either way. Formerly part of production duo Darabi, the Parisian re-emerged under the name Low Jack in late 2012 on local label Get The Curse with some accomplished, if not especially distinctive, house cuts that were rough round the edges. Working from this formula, Hallais could have mined out a relatively successful few years of DJ bookings off the back of similarly executed twelves. Instead it seems like Hallais has been creatively spurred on by those around him in Paris, like Quentin Vandewalle of Antinote and L.I.E.S. boss Ron Morelli. The resultant Low Jack material for In Paradisum, Delsin, L.I.E.S. and his own Editions Gravats label has been challenging, wilfully experimental and largely excellent.
Imaginary Boogie sees Low Jack debuting on The Trilogy Tapes, and beyond the title track there is little here selectors will find suitable for deploying deep into the heat of the night. In a culture and climate where artists and labels are all too happy to fill out B-sides of vinyl with mundane DJ tools and unnecessary remixes, it's records such as this that should be celebrated and discussed. Imaginary Boogie taps into the heritage of 12″ B-sides filled with moments of pure abstraction. Experiments for the darker corners of a mixtape, segue material to catch the absent minded off guard.
Hallais is well versed in the art of the mixtape; just spend some time with the cassette mix he did for Will Bankhead's label released at the tail end of 2014. That two-hour selection offers a comprehensive display of the various, diverse influences that feed into and shape Low Jack's approach here. Both "TTT Beat 01" and "TTT Beat 02" could easily be mistaken for brief off cuts from a studio session recorded by Russell Haswell in the midst of a real ale binge, whilst "FM Field (Swing Mix)" is an exercise in beat reduction that feels perfectly suited to soundtrack four minutes of a low budget horror film. Similar things could be said about the creeping metronomic "Mallet Theme", if the Hammer horror-riffing title didn't clue you in.
As for the centrepiece title track, the primal groans that have been sampled and tapped out on as an integral rhythmic part of the production lend a certain low lit seduction to proceedings. Around this vocal trickery, Low Jack weaves a hazy, oven-warm track that veers off into little sonic crevices absentmindedly in a manner similar to Terekke. It's by no means the best track you will hear on a TTT release, but there is a certain glow to "Imaginary Boogie" that has you coming back for more.
Tony Poland 
Tracklisting:
A1. Imaginary Boogie
A2. Scratch Variation
A3. TTT Beat I
B1. FM Field (Swing Mix)
B2. Mallet Theme
B3. TTT Beat II