Zenker Brothers album due on Ilian Tape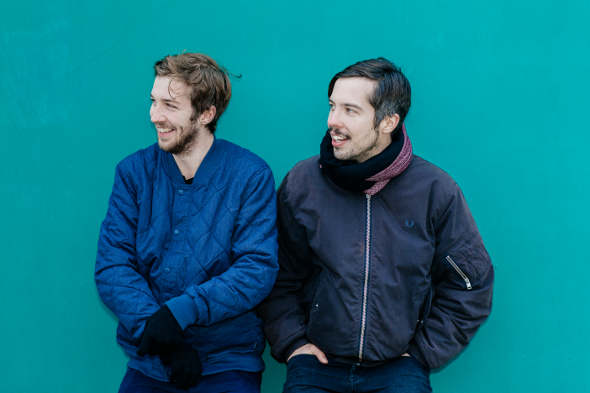 The Munich pair will issue their debut long player Immersion in February.
Founded back in 2007, Munich label Ilian Tape has steadily found its place as one of the strongest outposts for 12″-focused techno under the tutelage of brotherly pair Dario and Marco Zenker. The duo's own output has been supplemented by contributions from a growing cast of like-minded artists such as Stenny, Rupcy, Andrea, Skee Mask and Jonas Kopp. With a defined sound now very much established for the label, February will see Ilian Tape expand its remit to full artist albums with the news of a debut long player from the Zenker Brothers.
Apparently recorded over the course of some six months at their newly built Ilian Tape Space Studio in Munich, the 10-track Immersion seems like a logical next step for the Zenkers, whose output together thus far has resulted in a clutch of fine 12″s for Ilian Tape and Tresor. A press release from the label quotes Dario and Marco jointly stating their intention "was to create a very personal and honest sound without any limitations or guidelines. It's a reflection of all the years we've been growing up, working, traveling and playing together and it means a lot to us."
A 15 minute preview of the album can be heard below and should give intrigued souls an inkling of what to expect from Dario and Marco's studio endeavours.
Ilian Tape will release Immersion by Zenker Brothers on February 10.
Tracklisting:
A1. Minstro
A2. Aisel
A3. Phing
B1. Innef Runs
B2. TSV WB
C1. Erbquake
C2. High Club
C3. Ebbman
D1. Cornel 21
D2. Outark
Header image by Nadia C. Cortellesi