Tuff City Kids set for Permanent Vacation
Gerd Janson and Phil Lauer's irregular production partnership will grace the Munich label with "four sweaty power house cuts" later this month.
By now the work of Running Back boss Gerd Janson and the prolific Phillip Lauer as Tuff City Kids should be recognised for their body of original productions. The hirsute German duo may well have racked up a sizeable clutch of remix commissions dating back to 2009, but the profile of the labels that have sought out some original Tuff City Kids material can't be doubted. Ostgut's Unterton sub-label, Delsin, Live At Robert Johnson and the Internasjonal label overseen by Prins Thomas have all added Tuff City Kids to their discographies in the past two years, and they also feature on the Trouw Tribute LP issued to commemorate the closure of the Amsterdam venue last month.
We can now add Permanent Vacation to this list with the news of a new Tuff City Kids 12″ for the Munich label due later this month. Both Janson and Lauer already have affiliations with Tom Bioly and Benjamin Fröhlich's label to varying degrees, with the former remixing Antena as part of Pink Alert in Permanent Vacation's early years and the latter producing no less than four solo 12″s for them. Entitled Kirk Juemmeth, the new four-track 12″ comes sporting artwork that will please fans of oversize fonts and finds Tuff City Kids working with Victor Shan, a producer based near Frankfurt who got his break via Janson's Running Back last year.
Permanent Vacation will release the Kirk Juemmeth EP by Tuff City Kids on January 16.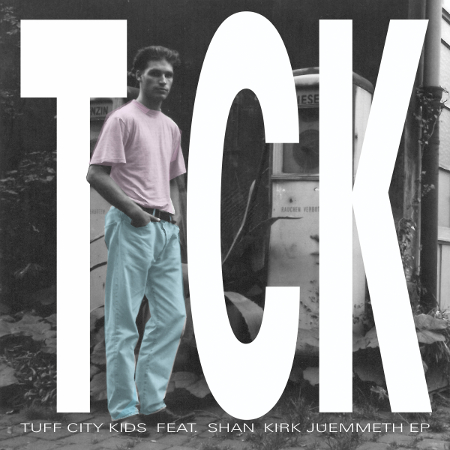 Tracklisting:
A1. Lambsgame
A2. Lambsgame (Chopper Rescue Version)
B1. Highlights
B2. Cole Rabies Beats