Clan Destine Traxx return with new Dark Acid offering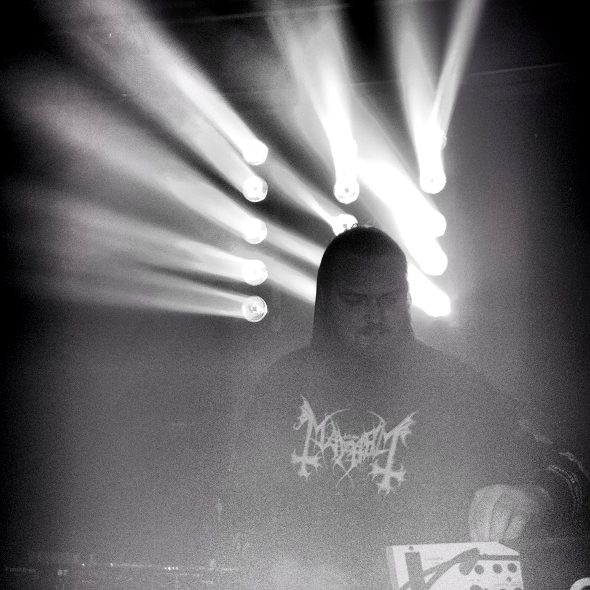 A fourth edition of the lysergically-inclined series features contributions from Varg, Khotin and members of General Ludd and Golden Teacher as Terminator.
Inaugarated back in 2013, the Clan Destine Traxx label has acted as a platform for more explicityly electronic fare for Glasgow's Clan Destine Records, whose output since 2009 has been mind-boggling. To date there's been 11 records issued through Clan Destine Traxx since its inception with last November's Ladies As Pimps by local Glaswegian duo LAPS a highlight alongside the series of Dark Acid split releases. The likes of Torn Hawk, Tuff Sherm, Dungeon Acid, Golden Teacher, and Jamal Moss as Insane Black Man have all abused their 303s in honour of the Dark Acid series, whilst the fact recent L.I.E.S. graduate Tzu Sing also appeared on the third edition is testament to Clan Destine's finely tuned A&R skills.
Next month finds the welcome return of the Dark Acid series which features yet another diverse cast of contributors led by the perma-busy Swedish artist Varg, who only recently appeared on mother label Clan Destine with a mini LP alongside Hypnobirds. Joining Varg is Khotin, the Edmonton-based producer whose Hello World album for 1080p was quite excellent and granted a welcome vinyl issue by Fauxpas Musik. Glasgow is represented by Terminator, a new project whose members come from local bands Golden Teacher, General Ludd, Tropics of Capricorn, and Mourn, whilst London producer Kid Who also features with his track "Gap Related Injury", available to stream below and notably different from his prior discofied output.
Clan Destine Traxx will release Dark Acid IV on February 20.
Tracklisting:
A1. Khotin – Tsoi
A2. Varg – Ultra Acid
B1. Kid Who – Gap Related Injury
B2. Terminator – Terminator (hasta la vista edit)
Varg header photo courtesy of Robin Smeds Mattila.