Gaussian Curve – The Longest Road
Gigi Masin, Jonny Nash and Marco Sterk speak with Matt Anniss about the weekend-long recording session that resulted in the sublime Gaussian Curve album Clouds. 
There's a lot to be said for spontaneity. In November 2013, Land of Light member Jonny Nash was feeling spontaneous. On the suggestion of his good friend Tako Reyenga, a fearless crate digger and one of the men behind Amsterdam's legendary Red Light Records, Johnny decided to head over to Holland for the weekend. It was a special occasion, of sorts; Tako and his business partners Abel and Jamie were hosting cult Italian ambient producer Gigi Masin.
Nash could not pass up this once-in-a-lifetime opportunity. "When I first heard Gigi's music, it really resonated with me deeply," he says. "I first heard his music two or three years ago, then last year my old flat-mate found me a copy of his 1991 album The Wind Collector. There are certain albums you play the shit out of, and that was one. Gigi's music had embedded its way into my life in a deep way."
Over in Amsterdam, another friend of the Red Light family, and Nash himself, was equally as excited about the prospect of meeting one of his musical heroes. "I was a huge fan of Gigi's work," admits Marco Sterk, better known for his work as Young Marco. "I have most of his records. For me, Gigi was like this mythical character, because his album artwork was so weird – all these symbols and stuff. I never thought I would meet him. His music is so pure and bizarre, and of course very rare."
Until he got the call from Tako to discuss the possibility of putting out a collection of his music on the Red Light-affiliated Music is Memory label, Gigi Masin was something of a footnote in the history of ambient and experimental music. Based in Venice, Masin made his first record when he was 31 years old. At the time, he was a radio DJ in his home city, largely playing pop records. Secretly, he had a passion for music-making and experimental art projects. He recorded Wind, his now legendary 1986 debut, in his spare time. He'd been inspired by the break-up of a relationship and a particularly calming summer holiday.
At the time, the album bombed. He pressed it up and released it himself, in limited quantities, a process he would repeat throughout his career. Eventually, some years later, Wind, began to be "rediscovered" by crate diggers such as Tako. It was hailed as something of an unknown classic ­– a 1980s ambient masterpiece that was almost impossible to find.
Masin was a little surprised by the sudden interest in his obscure back catalogue, and his credentials as a musician. "It's funny and beautiful to find new friends and start to share and make projects with musicians around the whole planet," he explains via email from his home in Venice. "I do not have any kind of nostalgia or sadness about it. My heart is full of joy about life and music. Without the love of Tako, Jamie and Abel things would never have happened this way."
Masin stopped working as a full-time radio DJ in the '90s and until the recent reappraisals of his music was making a living working dull office jobs. He had fallen between the cracks; another independent musician whose effortlessly beautiful and touching body of work was seemingly destined to never be widely heard.
"Italy is famous for art and history, but it's one of the worst places to make a living out of music," he says. "There's no culture about music, and no respect for musicians. Now I'm working in an office full of computers and telephones." When Masin pitched up in Amsterdam in November 2013, he found a group of music enthusiasts – Nash and Sterk amongst them – who were warm, friendly and almost in awe of his music. They spent much time together, sparking a friendship that would lead to discussions of potential musical collaboration.
"That first weekend, Gigi was staying at Tako's," Nash remembers. "All we did for most of that weekend was hang out, talk, listen to music and chat about all sorts of stuff. We really hit it off. He's such a beautiful person, but how could you not be given the beauty of the music he makes?" Sterk has similar positive memories about his first meeting with Masin. "When I met him for the first time it was a pleasure," he says. "He is the friendliest, most joyous guy in the world. He's like a laughing Buddha from Venice! He's very centered. Gigi just wants to be happy, I think. Music is his passion. I think he's happiest when he's behind a keyboard playing some chords."
For his part, Masin was equally as impressed by the attitude of his newfound friends. "I loved their music from the start and the friendship seemed to be instant and natural," he reminisces. "The beauty of life is to meet people so near your feelings, especially if they are from foreign countries and have different experiences of life. When it happens, the emotions flow and you share parallel intuitions. Tako and Jamie told us that first night was when they noticed the potential for a session between us."
On the spur of the moment, the trio headed up to Sterk's studio, then in a small room in the midst of Amsterdam's red light district, for an impromptu jam session. "We only played together for half an hour or so, but it felt so natural," Sterk remembers. "It was a coincidence we were all in the same city together, but it felt right. It was so easy, it sprung the idea in Tako to get us in the studio together. It was totally his idea."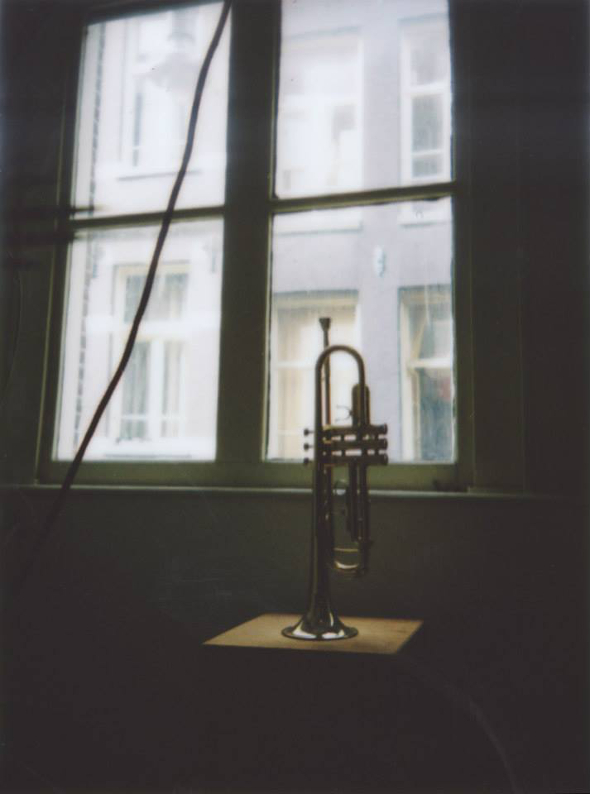 All three men had extensive experience of working with other artists. Nash is a serial collaborator, with the ESP Institute-affiliated Land of Light – a dense, wall-of-sound ambient project with his friend and former next-door neighbour Kyle Martin – chief amongst his production credits. Sterk, meanwhile, worked with Amsterdam contemporaries Tom Trago and Awanto3 early in his career. As for Masin, he was probably a born collaborator; several of his early albums were penned with other Italian musicians, and in 2010 he recorded an album with modern Italian ambient crew Templehof (it eventually came out last year on Hell Yeah Recordings).
Despite this history of collaborative projects, it still took a little work from Tako to ensure the three musicians got together in the studio. "After that first brief mess around in the studio last November, Tako insisted we had to get together properly to make music," Nash explains. "He really saw the potential in the project. Looking at it, the similarities in the way we all approach music from an emotional perspective means that working together made sense. It still took Tako to get us organized to do it, though. He gets the credit for that, definitely."
Those who've explored the duo's solo work at length should instantly see the similarities. Aesthetically, there's more in common between Nash's sweet, evocative, guitar-laden ambient explorations and Masin's instinctively warm and emotion-rich beatless works. Yet much of Sterk's work as Young Marco – and in particular his recent debut album for ESP Institute, Biology – ripples with the same melodic intent and emotional resonance. It's this emotional aspect to the music-making process that drew the three musicians together.
"To me, music is simply emotional expression," Nash asserts. "The music I'm drawn to has emotion in it, and you can feel that the person making it means it. With Marco and Gigi, the music they make has that emotional quality. It's full of it. I think there was an unspoken understanding of what music is to us. It wasn't even something that we spoke about at any point." Masin agrees, to a degree at least. "Music and feelings sometimes flow in the same way," he muses. "I've always done 70 per cent of the work and let the music do the rest. It's nice and naïve to have the ideal of drowning in the music, but I suppose it's a kind of controlled tempest you have to sail through."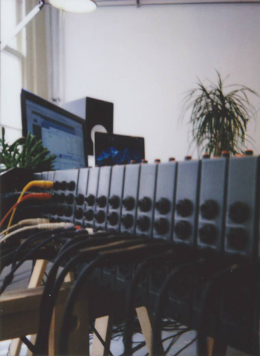 Certainly, by the time they got together in the studio in March 2014 for the sessions that would result in the first Gaussian Curve album, Clouds, all three musicians seemed to be in the same emotional frame of mind. What followed was two days of sessions they variously describe as "magical", "wonderful" and "weird".
"It was a rare magic weekend," Masin enthuses. "We were supposed to play together and maybe record some lines for a session. It ended with eight tracks and a complete album. And more – lots of fun, smiles and a happy time together. It was not really a surprise, because during that weekend everything was lovely and pure. It felt like we'd known each other from a long, long time."
Nash and Sterk almost talk about the making of Clouds as a kind of out of body experience – as if, looking back, they're still not quite sure it wasn't a dream. "It was almost like we weren't involved," Nash says. "It just slipped out. It was a weird and wonderful experience, I almost can't make sense of now when I listen back to it." Sterk agrees: "I can look at the album objectively; because we made it so fast it doesn't feel I made it. The time and place were special. We made it in two days in my former studio. It was the last two days I was in that studio – as soon as we finished the last track, the movers were at the door."
The two days of sessions began with Sterk picking out a sequence on an old Roland JX3-P synthesizer, a model of keyboard Masin had used during the mid '80s. "The sequence on the track "The Longest Road" is that first sequence from the JX3-P," Nash explains. "We got a really good vibe going on from there. It was nice to have that synth there, as a nod to Gigi's old music. Gigi probably hadn't used one of those for 25 years, but saw it and had a chuckle. It really broke the ice." From there, the music just flowed. Each track would begin with Gigi picking out chords on a stage piano they'd hired, or an old Fender Rhodes. "Gigi really is the king of chords," Sterk says. "He'd take a while to find the two perfect chords, but when he'd find them, you could listen to them for, like, 10 hours. It's quite easy to play on top of that."
As Masin played, Sterk would add synthesizer and occasional soft-focus drum machine rhythms, whilst at the same time manning the mixing desk ("It was really easy," he says of the multi-tasking. "In fact it was easier than working on my own"). At the same time, Nash was contributing guitar parts – on a vintage Fender Jaguar, borrowed from one of Sterck's friends – as well as occasional trumpet and Melodica. "I just picked up the trumpet and Melodica as I was walking out of the door on the way to the airport," Nash remembers. "The Melodica ended up sounding great on a couple of tracks, and the trumpet was used on one track, too. The decision to get a proper piano for Gigi was very important."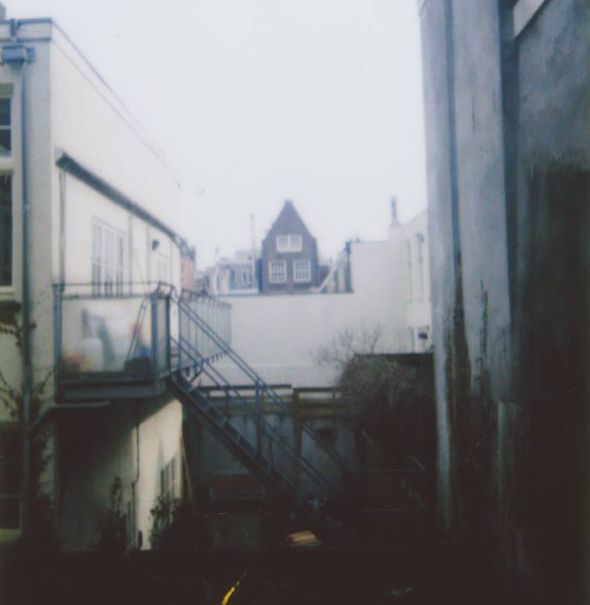 There was little discussion throughout the recording sessions, just instinctive playing and jamming from which tracks quickly took shape. "There were one or two tracks that featured a little overdubbing, but most of them are straight takes," Sterk confirms. "We'd start playing, I'd press record and that was it. It was so easy, we were all like 'is this normal?' It was just too easy. Maybe there was just the right balance of souls in the room."
Certainly, Clouds is an album that sounds strangely effortless. Listening back as an outsider, you can sense the energy in the room. It's variously rich and loved up, bittersweet and melancholic, and warm and evocative. It's an extremely atmospheric set, built around Gigi's chords, onto which the other two musicians distinctive touches – Nash's glistening guitars and hazy trumpet, and Sterck's sparse rhythms and melodious synthesizer parts – take centre stage. It feels like an album that perfectly captures a time and a place; three musicians in tune, distinctively making music from the heart.
"That's totally what the album's about," Nash confirms. "The whole thing is about capturing a specific time, a specific place, a whole load of factors coming together. That's why the whole thing sounds so effortless. We all learned a lot from doing it. Certainly, it will have a lasting influence on the way each of the three of us work in future. That's no over-exaggeration."
Sterk, in particular, thinks the environment in which it was recorded – a cramped studio in the midst of the hustle and bustle of Amsterdam's red light district – had a profound effect on the way the music took shape. "We all had this feeling we were channelling the environment," he says. "Half the tracks were made during the day, half the tracks were made at night. I think you can hear that in the music. On the track "Red Light" we stuck a microphone out of the window and recorded people passing by. That's a very direct translation of the environment and what was happening around us. Then there's the first track, "Talk To The Church", which is Gigi's translation of church bells. The oldest church in Holland was just round the corner, and we could hear the bells all the time. Gigi decided to translate that into a track."
Masin has an alternative explanation as to why Clouds developed as it did. "The key was our human behaviour," he says. "First we moved as friends, and making music was a simple and stress-free process. This is absolutely rare – it's natural in every recording session to have different ideas or disappointments. Not for us. Yes, music be a case of mutual appreciation as musicians, but I must confess at first we liked to be together as humans."
This fondness can be heard in the instinctive nature of the music that makes up Clouds. While occasionally dreamy, with a drifting quality, it's impressively focused and coherent given its origins. "When we were recording this, I felt like none of us had any ego," Sterk muses. "Sometimes when I've been in the studio with other people, it feels like everyone has something to prove. It makes everyone try too hard. The three of us didn't have that feeling at all. We just let go."
Once the album was completed, within two days, amazingly, it was subsequently sent over to Musiccargo's Gordon Pole for mixing. It was a wise choice. His finished mixes are brilliantly immersive, even though the Düsseldorf-based musician and producer went to great lengths to ensure that each instrument can be clearly heard.
"Because the record was made like a band, quite spontaneously, we didn't really want to mix it ourselves," Nash admits. "Gordon has been a good friend of myself, Marco and the Red Light guys for years. He has incredible ears, and a lot of experience of mixing and mastering bands. I think he's done an amazing job with the mixdown. He's kept it exactly how it was, but brought out the essence of the recordings. You can tell it was a real labour of love for him."
The final piece of jigsaw was the band name, Gaussian Curve. "We thought of a lot of names," Nash reveals. "In fact, thinking of the name took far longer than making the album. Gaussian Curve was Marco's idea. From an onomatopoeic point of view, it reminded us of the music. Also, in mathematics the Gaussian Curve is a curve on a graph made with a bunch of fixed points. We thought of ourselves as points on a graph that created this smooth curve. It just felt right as a name."
Whether or not Clouds is the beginning of a body of work from Gaussian Curve remains to be seen. In many ways, it's a glorious one-off – a largely spontaneous documentation of a unique collaboration between three new friends, equally inspired by shared musical passions, their obvious fondness for each other, and the environment within which it was created. The organic gestation – born out of a spontaneous decision and an idea from Tako Reyenga – would be impossible to replicate.
Even so, all three are keen on giving it another go at some point. "I hope we can," Masin says. "I like the idea for another funny and happy weekend together. If the muse of the music wants to be with us it will be great." Sterk agrees. "It would have to be recorded in a different setting," he says. "Then the music would sound totally different. If we had four days, maybe we could do something even better!"
Interview by Matt Anniss
The Gaussian Curve album Clouds is out now on Music From Memory
Gigi Masin, Jonny Nash and more play a Music From Memory showcase in London on January 16 – more details here.