Nina Kraviz launches трип label with all-star cast

Tracks from Kraviz, Terrence Dixon, Steve Stoll, Exos, Bjarki and Parrish Smith will feature on the label's first various artists double EP.
Earlier this year Nina Kraviz shared the news that she was launching her own record label, going under the name трип (translated as Trip). At the time a press release promised the label would explore the "trippier, acidic side of electronic music," with production from Kraviz herself featuring along releases from "a selection of artists that inspire her and whose music features frequently in her sets." Though Kraviz was tight-lipped at the time about just who these other artists might be, full details of the label's first release have now been revealed.
Entitled The Deviant Octopus, the label's first release will take the form of a double EP featuring two new productions from Kraviz herself alongside tracks from five other producers. Chief among them is abstract techno genius Terrence Dixon, who provides two fresh tracks under his Population One moniker despite having retired from making music earlier this year. Dixon's presence is complimented by veteran US techno producer Steve Stoll, the Proper NYC label head whose discography stretches back 20 years, and Reykjavik's Exos, whose 13-minute "nuclear Red Guard was originally released in 1998 on Thule Records sub-label Plast Trax.
The other two producers are less established names, reflecting Kraviz's desire to use Trip as a platform for fresh talent. Bjarki is a producer from Iceland who apparently impressed Kraviz with a collection of "mind-bendingly odd" demos after meeting her at Copenhagen's Culture Box, while Netherlands producer Parrish Smith's "1.0 / 8.0 Afrika Genocide" makes good on the label's aim to source "forward-thinking modern productions" reflecting Kraviz's "core tastes for idiosyncratic electronic music." The EP – which you can preview below – also acts as a precursor of sorts for Kraviz's forthcoming DJ-Kicks mix, which features each of the tracks from The Deviant Octopus.
трип will release The Deviant Octopus on 2×12″ and digital formats on December 8.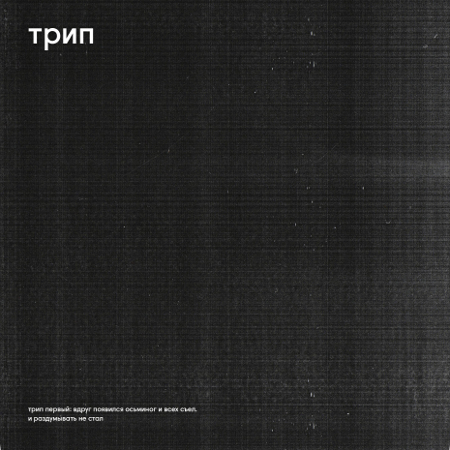 Tracklisting:
A1. Nina Kraviz – Prozimokampleme
A2. Steve Stoll – Pop Song
B1. Nina Kraviz – IMPRV
B2. Bjarki – Polygon Pink Toast
C1. Population One – Out of Control (Vocal mix)
C2. Population One – Bonus Beats
D1. Exos – Nuclear Red Guard
D2. Parrish Smith – 1.0 / 8.0 Afrika Genocide