Best Available Technology returns on left_blank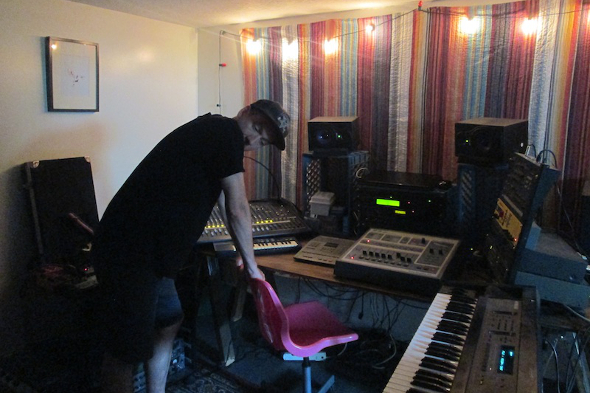 The Portland-based producer delivers the Neon Razor Chain EP for the UK label.
Under the Best Available Technology alias Portland-based producer Kevin Palmer has been responsible for a bewildering array of releases over the past few years. Further, Opal Tapes and Styles Upon Styles have all released recent music from the prolific producer of warped techno, while Astro:Dynamics was responsible for the excellent Excavated Tapes 1992 – 1999, Vol.1, a release collecting tracks Palmer made in the 1990s he found in a box of cassettes in his attic. Each of Palmer's releases thus far have been a source of grimy techno delight for us here at Juno Plus, making details of a new release for the similarly excellent left_blank label very good news indeed.
Initially revealed over a year ago in an interview with Truants, Palmer's left_blank debut was released on vinyl today with the minimum of fanfare, with a digital release to follow next week. Entitled Neon Razor Chain, the release came out of a mutual admiration between artist and label, and is described as containing "some of his most uncompromising music yet." The searing post-punk techno sounds of the title track – which are available to stream below – would seem to confirm this, with further tracks promised to move through "experiments in billowing ambience, dubbed out machine jams and buzz saw techno."
Neon Razor Chain is out now on left_blank on 12″ vinyl, with a digital version to follow on November 24.
Tracklisting:
A1. Neon Razor Chain
A2. Strobic
B1. Jackal Code
B2. Digi Hex
B3. Anti Code