Unknown Precept returns with Maoupa Mazzocchetti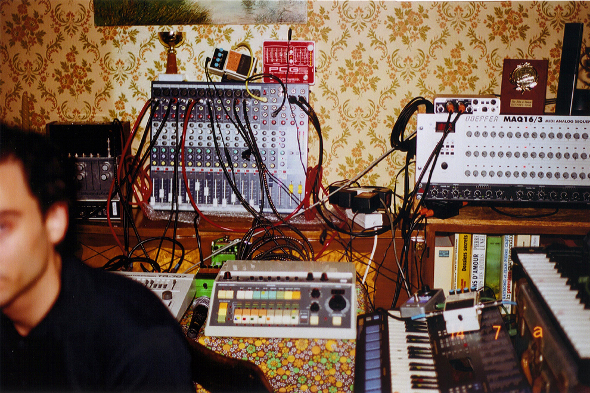 The Brussels-based artist will debut with A-Tranquility later this month.
Since Unknown Precept announced itself last year with a compilation of techno from both established names and emergent artists favouring the darker shades of the genre, the label has acted as a platform to promote lesser known names. This year Unknown Precept has introduced the "stenorian rhythms and rubbling distortions" of Damaskin, the new creative endeavour of Other Heights contributor Anthony and and now details arrive of the label's third release from Brussels-based Maoupa Mazzochetti.
With a handful of limited cross releases to his name on the Perfekt Funktion ltd. label, it's fair to say French artist Maoupa Mazzochetti is something of a unknown quantity, and his forthcoming Unknown Precept debut should act as a perfect introduction. Some five tracks long, A-Tranquility comes described as an "EBM-styled extended-play browsing random directions while exploring muscular deconstructed grooves as well as metallic stodgy rhythms and noisy-atmospheric synth lines." The Brussels-based artist recently mixed the label's debut podcast which you can stream below, and provides an idea of Mazzochetti's influences.
Unknown Precept will release A-Tranquility by Maoupa Mazzochetti on November 21.
Tracklisting:
A1. Collapsed Memory
A2. Muzzled
A3. Tombolo
B1. Coexistence
B2. Vernacular