Demdike Stare issue debut Shinichi Atobe album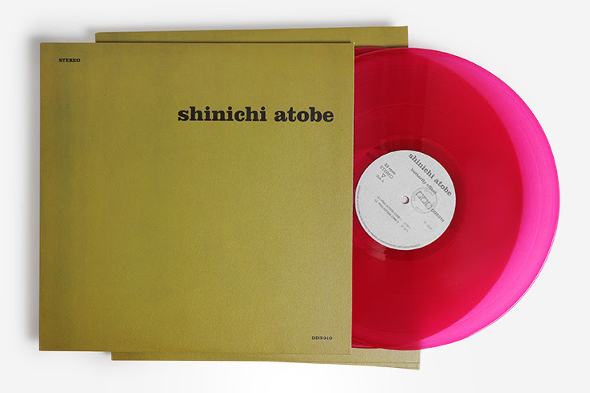 The Modern Love duo track down the elusive Chain Reaction artist for a release on their DDS label.
You'd probably be forgiven for not knowing who Shinichi Atobe is, unless you've come across his one and only record released to date on Moritz Von Oswald and Mark Ernestus' Chain Reaction label back in 2001. After the release of that Ship-Scope 12″, Atobe seemingly disappeared without a trace leading his sole record to exchange hands on Discogs for up to $600 and spark speculation the producer was in fact a Basic Channel artist working under an alias.
Modern Love pair Demdike Stare are evidently amongst Atobe's fans with the news they have managed to track the Japanese producer down and coax an album's worth of material out of him for release on their DDS label, which last year issued Regression Vol.3 from Wolf Eyes founder Nate Young. Entitled Butterfly Effect, Atobe's eight-track debut album is comprised of archival and new material "assembled and compiled by Demdike." Clips can be heard at Boomkat and comparisons have been made to DJ Sprinkles or a 'syrupy' Actress though the resident dub techno fan at Juno Plus suggests a combination of the dub and hissy noise floor of Basic Channel and the glitch and J-pop tones of Aoki Takamasa.
Butterfly Effect is out now on 2LP and CD formats on DDS, with digital to follow on October 27.
Vinyl tracklisting:
A1. Free Access Zone 1
A2. Free Access Zone 2
A3. Free Access Zone 4
B1. Free Access Zone 5
B2. Free Access Zone 7
C1. Waste Land 1
C2. Waste Land 2
D1. Butterfly Effect
CD/digital tracklisting:
1. Free Access Zone 1
2. Butterfly Effect
3. Free Access Zone 3
4. Bonus Break
5. Waste Land 1
6. Waste Land 2
7. Free Access Zone 2
8. Free Access Zone 4
9. Free Access Zone 5
10. Free Access Zone 6
11. Free Access Zone 7
12. Free Access Zone 8