Lutto Lento inaugurates FTD label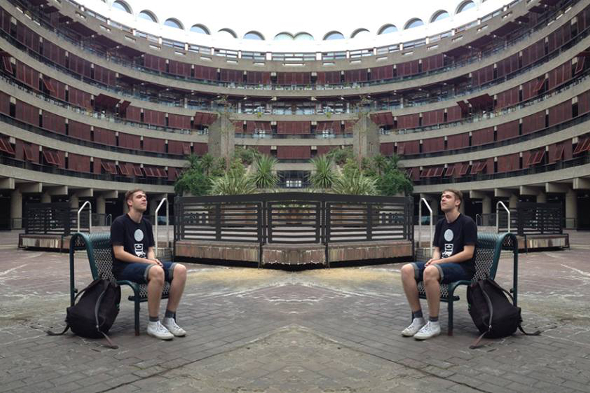 We speak to Charles Drakeford about his new label which launches with some selected works from the Warsaw-based Lutto Lento.
If you have attended a Boiler Room event or logged on at any point in the past few years, you will no doubt be eminently familiar with Charles Drakeford, one of the longest serving and indeed most affable hosts on the increasingly global music platform. In addition to Boiler Room, Drakeford (pictured above) also holds down a Friday evening slot on NTS Radio called From Them Depths which usually broadcasts a smorgasbord of electronic music old and new and has seen the likes of Hodge, Marco Shuttle and Nick Craddock guest recently.
With fellow Boiler Room hosts and Principals Bradley Zero and Nic Tasker having already successfully established their own respective Rhythm Section Intl and Whities labels, news now arrives of Drakeford's plans to go down the same path. Taking the name FTD (short for From Them Depths) the label launches next month in curious fashion, presenting a selection of tracks from Polish artist Lutto Lento. A performer at last year's edition of Unsound in hometown Krakow, Lento has a respectable body of music issued on tape over the past few years and it's from this archive that Drakeford has handpicked material for the inaugural FTD release.
You can preview tracks from the forthcoming record below, whilst Drakeford was also kind enough to answer some questions on his motivations behind starting the FTD label, how he came across Lento's work and what else is in store.
Hi Charles, how did you discover Lutto's work?
Hey!
As with a lot of stuff I stumbled across Lutto's music on Soundcloud, and after digging out whatever information I could on the internet I got a bit hooked. It was one of the first things I had heard in a while that sounded really fresh and different, so I dropped him a message to see if I could grab some stuff to play on NTS.
And was this discovery the motivating factor behind you starting the FTD label?
Not entirely, but it did really kick my ass into gear. I think I've had the idea of starting up a label in the back of my mind for a good 4/5 years, it's what I have always wanted to end up doing.
It wasn't until the beginning of this year though that I actually put some plans into motion, or at least started to tell people about the label idea. Around the same time I came across Lutto's work and asked him if he would be interested in doing the release.
How did you choose which tracks from Lutto would feature on the debut release? Was it a joint process?
He sent over a whole bunch of stuff during those initial conversations, and then I started slowly playing bits out and seeing how they went down. For a while the tracklist kept growing, as Lubomir has a pretty prolific work rate. Even while he was touring he'd keep sending over new tracks every week or so.
It got to a point where we both decided we should compile something retrospectively before looking forward. This worked its way into five tracks that I think work really well as an EP.
Do you think FTD will have a defined sound or will it be more informed by the cross-genre approach of your radio show and DJing?
I think accidentally it probably will, going off this first release and what's planned with the label over the next two records there's definitely something tying them all together. They're all records that can sit in a record bag, with no real predisposed idea for how or when they might work. The records I enjoy most essentially; the ones that you put in not knowing when exactly it might work, but then when you're looking for something to take a set in a different direction it's there ready and waiting.
Can you discuss who else might be appearing on the label over the coming months?
At this point, I'm a little reluctant to give much away. I'm still finding my feet with the process of putting out records, and to give anything any kind of timeframe is impossible.
The plan is to get the next one out in the world in the early part of next year.
How is the Principals night going with Bradley and Nic? I note you've been booked for fabric again?
It's as fun as ever, but I guess this year we've been doing less parties for various reasons. The second birthday and the party with Young Marco and Joe at Bussey Building really stand out as highlights – but they've all been a lot of fun. It was just great to do something on a bigger scale, and see that it could work. Still keep that sort of intimate feel we've always tried to maintain with our parties. It all comes back to the fact that we're not big time promoters though, and I think that comes across in what we do.
It's really such an honour to have been given room 3 at Fabric for the night, and there's a few more gigs before the end of the year we're looking forward to.
FTD will release FTD001 by Lutto Lento on November 10.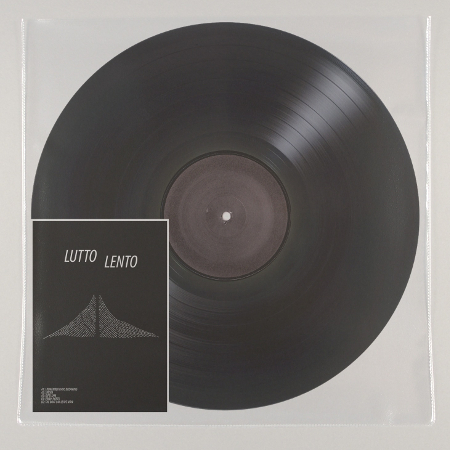 Tracklisting:
A1: I Remember I Was Dreaming
A2: Sirena
A3: Gipsi Sam
B1: Prima Porta
B2: The Boat Can Leave Now