Pinkman Records launch Charlois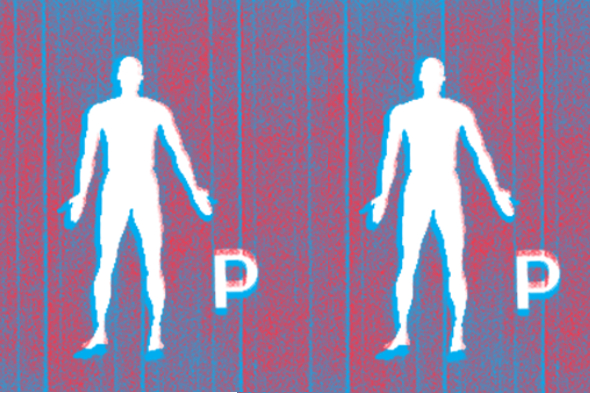 The new sister label will be inaugurated by local producer Dollkraut – we quiz founder Patrick Marsman for more info.
Overseen by Rotterdam selector Patrick Marsman, Pinkman Records has firmly established itself within the fraternity of Dutch labels thanks to ouput from Drvg Cvltvre, DJ Overdose Innershades, Myriadd and more. With the label approaching its second anniversary and now encompassing events, custom-made label merch and a reborne slot on Intergalactic FM, news has now arrived Marsman plans to further busy himself with the launch of a sister label.
Taking the name Charlois, the new sub label will launch later this month with the three-track Blackbox EP from Dollkraut, an under-rated Dutch producer responsible for some fine releases on TAPE and Permanent Vacation. We have a full stream of "Loose Ends" from the debut Charlois release, whilst we also sent main man Patrick Marsman some questions in order to gain a better idea of the motivations behind Charlois, and what to expect from all things Pinkman over the coming months.
Hi Patrick, I guess we should start by asking you to distinguish between Pinkman and Charlois. How will this new sub-label differ sonically and what were your motivations for founding it?
When it comes to electronic music in general there are just so many things I like. I had to put things in order, especially to keep my own mind more sorted out. With these two labels I can do that now, I think it's really hard to explain to the world which kind of sounds will appear on Charlois and not on Pinkman (anymore). It depends more on the feeling I have with certain tracks. I don't like to talk in terms of genres, but I guess Charlois will be focus more on the disco, electro, wave and weirdo synth things while Pinkman will be releasing more (experimental) house and techno in the future. It's also nice to build something up from scratch again.
When I started Pinkman there was no master plan behind it at all. I just had some tracks from Drvg Cvltvre and Roberto Auser that I wanted to have on vinyl, so I did that without thinking too much about the future of the label. With Charlois that's something different. I have a clear vision about the kind of music that is going to be released on it, the artwork (working with a different designer than for Pinkman), and the promotion of it etc, etc. I treat it as a new label, I even work with two distributors now… one for Pinkman and a different one for Charlois. So well, I don't know if a sub label is even the right word for it, maybe only for the listings on Discogs.
I presume the label takes its name from the Charlois district of Rotterdam? Is there a particular reason for this?
It's the part of Rotterdam I'm living in. A few months ago I was watching a documentary about a school in this district on Dutch television where someone said Charlois is of the most dangerous neighbourhoods in Europe. I thought that was pretty funny and totally overstated, but it just kept rotating in my mind for some reason. Sure, there are some streets where there's a chance of getting stabbed after midnight, but you have those areas in every big city.
Because of that statement from the guy in the documentary I started to look closely at what was really happening in the neighbourhood. The people, the buildings, the traffic, the stores… I know it might sound vague, but all of that gave me a lot of inspiration and energy for starting up the label. So therefore I named it Charlois.
Dollkraut seems like an interesting name to kick off proceedings, how did you come to work with Pascal?
Oh man, Pascal and me go way back. He was actually the one who introduced me to quality electronic music and taught me how to mix records, 12 years ago. We were both living in the east of the Netherlands, a part of the country which was basically dead when it comes to an interesting electronic music scene. At that time he was already producing music, and every time he gave me a new track (made by him) I was simply blown away by it.
Originally the plan was to do the label together, Pinkman comes from the combination of my last name, "Marsman", and the last name of Dollkraut, his name in real life is Pascal Pinkert. And yeah, I was also watching Breaking Bad a lot, which is my favourite television show of all time, but that's a whole other story. To have Pascal on the Charlois label now feels like a closed circle. His music career really took off the last year, and I'm happy I can contribute to this by releasing the record.
What else can we expect from Charlois as the label grows?
The second release will be from Timothy J. Fairplay who will do a four-track Giallo Disco kind of EP. It's scheduled to see daylight in January 2015. Next to that I'm already talking with some producers who showed interest in the new label. I'm always open to discovering music by new artists by the way; sure, most of the demos you get don't fit the label, or are simply just not good enough. But I will work myself through the pile of demos I'm getting. I listen to them all, and sometimes when you're lucky there is music you can work with. For me it's important to find a good balance between artists who have already made a name for themselves, as well as new talents to release on the label, just like I did on Pinkman.
To celebrate the first release of the Charlois label we're going to throw a party on the 24th of October at BAR in Rotterdam. Timothy J. Fairplay, Dollkraut, Antenna and me and my girlfriend will play. This night is still called Pinkman though, maybe in the future I will start organising parties under the Charlois name, but for that to happen it needs to grow first.
Switching to Pinkman, the label is coming up to its second anniversary, how do you feel it's developed since you founded it?
Overall I'm really happy with how the label has developed. I'm proud of the catalogue so far, because it perfectly reflects how versatile my own music taste is. I see there are a lot of people into the label and always support what we are doing, that gives me a lot of satisfaction. Next to that I made all these new friends because of running the label and suddenly I had gigs abroad. I still strongly believe the label isn't about me though; it should be all about the artists that are making music for it. But it's nice for me personally to have more gigs from it, and I hope the amount of gigs will grow over time. It's a way to fund the label, because every penny I make goes back into the music.
The thing I love to do the most is performing with the artists that released on the label. For me this family kind of feeling of running a label is really important. To do label nights together with friends is like the best thing ever. It's also a good way to present the label. In Rotterdam we're doing this two times a year, and we did one in Berlin. There are some clubs that also showed interest in having us over to do a club night, so we're probably going to do this in more cities.
Next to that we started to do the Pinkman Radio on Intergalactic FM again last week. That one went really well and the next edition is already planned for November 13th. Intergalactic FM has his own studio now in The Hague called the Panama Racing Club; we're doing the show from there now, which is also live on television. The broadcast from last week can be found on their site.
Back to the record business. The last two years I had some bad luck with test pressings, therefore I had quite the delay on some releases. I hope the test pressing gods are with me in 2015 and I can release more records. That's basically the only thing that hasn't gone how I wanted it.
What do you have lined up for Pinkman over the coming months?
The next release is from Annanan, who recently had his debut EP released on the Forbidden Planet label. This will be last release on Pinkman this year. I met this guy in Berlin and when we were talking about music I immediately felt a connection. This release also shows the direction of Pinkman for the future, and the difference from Charlois in my opinion. It's much deeper and has much more of a techno feel compared with the releases I did before.
The thing I'm also exited about is this debut EP from a new guy from Amsterdam called Reckonwrong. He makes this kind of hybrid techno, wave, and bass things. He defiantly has a unique sound and I'm happy Pinkman will be the label where he is going to release his first record.
There will also be some usual suspects on the label next year. Drvg Cvltvre will come back with an album which will be quite different compared with the EP he did on Pinkman. His sound is even more darker and experimental now. Next to that Xosar will also drop an EP.
Charlois will release Blackbox by Dollkraut on November 4.
Tracklisting:
1. Loose Ends
2. Hier Soll Es Toller Sein
3. Blackbox