Gunnar Haslam returns with Mirrors and Copulation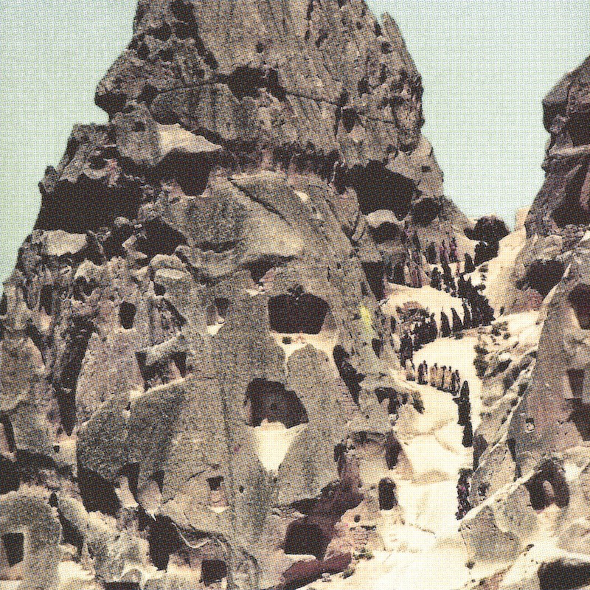 The anonymous producer's second album will arrive on L.I.E.S. next month.
Although L.I.E.S. isn't short of producers who like to keep things low-key, Gunnar Haslam is perhaps the most enigmatic. Having appeared out of nowhere on L.I.E.S. last year with the impressive debut album Mimesiak, the producer has since graced labels as diverse as Delsin, Mister Saturday Night and Argot. Haslam's approach to house and techno is as varied as it is prolific, something evident on the Let A Hundred Flowers Bloom 10″ for Eamon Harkin and Justin Carter's label earlier this year, which led with a track of atmospheric drone demonstrating his interest don't simply lie in creating tracks for the club.
News now arrives that Haslam will be returning to L.I.E.S. next month with Mirrors and Copulation, the producer's second album in as many years. Whilst there is little in the way of additional information, if the clips at the Rush Hour website are anything to go by, the eight-track LP should be particularly wide-ranging, with ambient, kosmische and acid tracks sitting next to a few more expected 4/4 tracks. Those looking for a more substantial taste of the LP can stream album track "In Argo Teurano" in full below.
L.I.E.S. will release Mirrors and Copulation by Gunnar Haslam on November 12.
Tracklisting:
1. Meter Me by Sybil
2. Ajapajapam (version)
3. Brahmaputra
4. Camare Aperte
5. Incidental Magnetics
6. Cloud Castle Lake
7. Nameless
8. In Argo Teuran